The pool heating industry can feel strange for many of us who are traditionally from the air conditioning industry.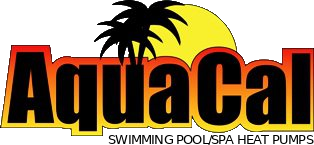 Plain and simple, many pool heater manufacturers are smaller and not as stable as most Americans have come to expect. There is a lot of turnover/buyouts, Every few years, there appears to be a new low-cost option that customers can choose, but they choose it at their own expense. Additionally, many pool heater manufacturers have very little support staff or quality distribution for their replacement and warranty parts. It's this lack of support that makes us hesitant to suggest just any sort of pool heater for your home or business.
That being said, we are thoroughly impressed with three manufacturers: AquaCal (who also makes TropiCal units), Hayward, and Oasis.
We think AquaCal heat pump pool heaters are the industry leader when it comes to quality, warranty, and customer support.
AquaCal pool heaters' quality
AquaCal has, in our opinion, the best heat pump pool heater on the market. The HeatWave SuperQuiet (the flagship product) from AquaCal is proven to be the quietest unit in the pool heater industry. While many other units even have some form of "quiet" in their name or marketing, the AquaCal is proven to be the best in terms of decibel rating. These units are virtually silent; you won't hear them running if you're any more than 10 feet away from them.
They are also the most efficient heat pump pool heaters. They accomplish that efficiency through their patented Thermo-Link Technology. Click here to learn more about the difference this heat exchanger makes for efficiency. This makes a huge difference in the units' efficiency when paired with a variable speed pool pump.
AquaCal's HeatWave SuperQuiet also has a great feature for the Florida sun, a recessed control board. Pictured below (on the Tropical unit), this allows us to protect the control board from getting faded/damaged by the hot Florida sun. It's a great and innovative feature.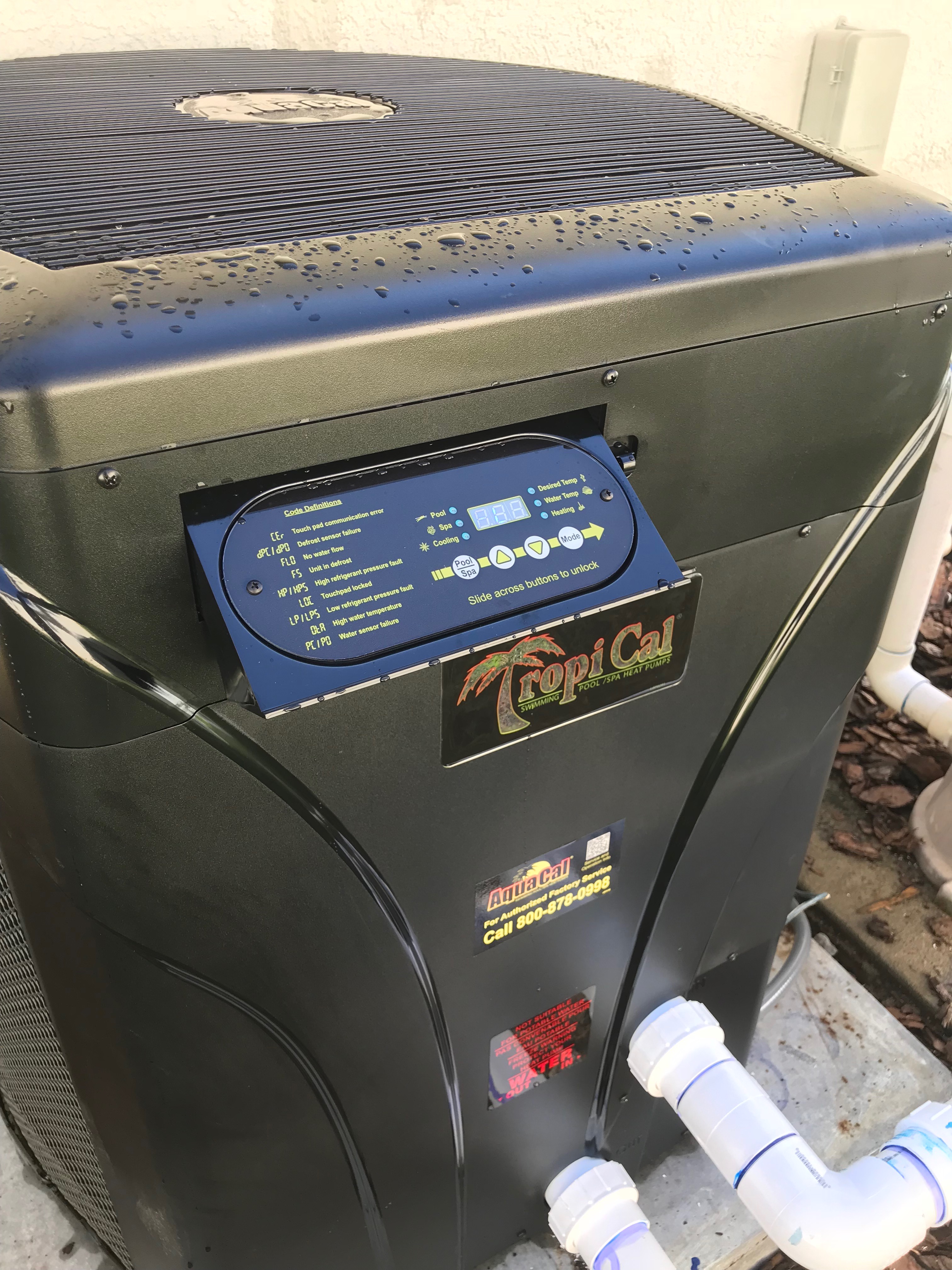 AquaCal pool heaters' warranty
One of our favorite features from AquaCal is the standard 2-year Labor Warranty. Unlike most pool heating companies, the AquaCal units come with a labor warranty that is completely executed by the manufacturer themselves (if you're located in Florida, like us). With other pool heater manufacturers, if the unit ever has an issue, a technician from the local contractor who installed the unit would re-visit the property to diagnose the issue. AquaCal instead dispatches a technician who is employed by them, the manufacturer, to diagnose the issue and let you know what is wrong. Issues are incredibly rare, for one thing (we just have not had many issues at all with these units). However, the warranty terms show the length to which AquaCal will go to back up their product.
They also have a seven-year parts, seven-year compressor, and lifetime heat exchanger tube warranty.
AquaCal's warranty is the best warranty for a pool heater that we have found to date.
Customer Support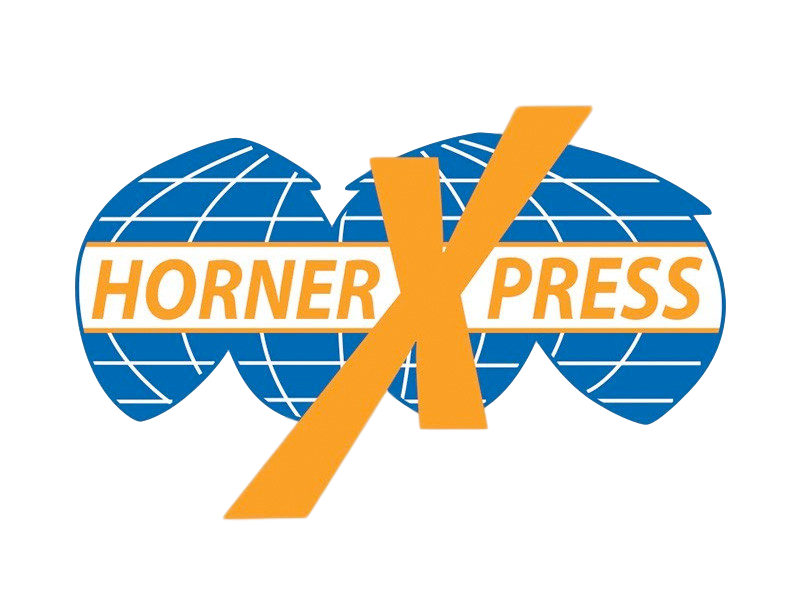 A great part about living in Florida is the fact that we are the pool heater manufacturer capital of the country (and really the world). AquaCal's factory and headquarters are based out of St. Petersburg, FL. Additionally, they have the same parent company as their distributor HornerXpress (both are part of Team Horner). In simpler terms, the company and all of its replacement parts are streamlined to work together very efficiently and effectively.
We've had no problems getting AquaCal replacement and warranty parts in a timely manner. So, you won't be waiting for weeks for a repair part to come in when it's not stocked locally. That is something we experience quite often when repairing many other heat pump pool heaters that aren't as well supported.
In summary, we love the AquaCal Pool Heaters. Fill out this quick form below if you're interested in getting a no-pressure estimate from us to install one!
Oops! We could not locate your form.