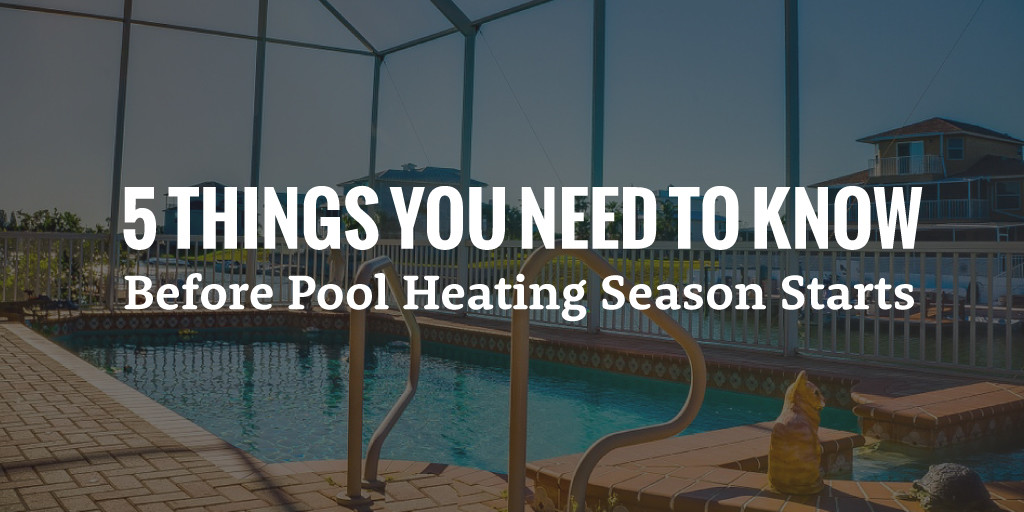 Pool Heater Maintenance
Many homes in the short term vacation rental market now have a pool heater, but many managers are unsure how to properly care for them. Pool heaters can be a great amenity when closing a booking for a home. Unfortunately, when there is an issue with the pool heat, it can cause a lot of guest complaints– and that's what happens with pool heaters that aren't properly maintained or cared for.
As most property managers know, pool heaters in Florida don't have a long life expectancy (heat pump pool heaters usually last 6-10 years while gas pool heaters usually only last 2-5 years).
Even in a warm weather climate like ours, pool heaters will have long run-times, are exposed to the harsh sun and other outdoor elements, and are exposed to plenty of corrosive elements and chemicals that are within the pool's water. Water temp sensors, capacitors and heat exchangers are just some of the common failures that can turn your amenity into a headache.
Here are the five things you need to know before the cold months arrive:
Turn the pool heater on several days in advance to make sure the pool is up to temperature BEFORE the cold snap. If you wait until it is cold outside to turn on a heater they may never catch up until the cold period ends.

Increase the pump's run time before the cold weather – we recommend setting an 8AM to 8PM as standard schedule.

Have the guest cover the pool at night. If you can get them to do this it will GREATLY assist in the pool temperature, and the energy efficiency will help you save on power usage as well.

Do not run a heat pump overnight during cold temperatures. Many pool heat pumps will ice over and require manual defrost if you do this, adding avoidable (and expensive) pool heater repairs.

Take care of issues ahead of time by scheduling annual maintenance on the pool heater. Catch small issues before they become larger ones, monitor trends, and improve your guest's experience by being prepared. You can save yourself money, time, and grief by doing this, even if it feels unnecessary at the time.
For proper and consistent pool heater maintenance or pool heater repairs, please call our office at (352) 243-7088 and learn more by subscribing to our blog.
Do y
ou have questions? We can help! Fill out the form below: