About Electrical
Our electricians are all well trained professionals, who will treat both you and your business with respect, while repairing your problem as quickly and cost effectively as possible. Kalos Services, based in Clermont, FL is family owned and operated; we've been serving the commercial electrical service needs of the Central Florida area for almost a decade. Our professional electricians can come to your business and diagnosis electrical service problem you may be having. We perform all electrical work personally so you can be sure of our excellent quality and service. Every technician we employ has direct access to the company's license holders and has been trained in modern safety requirements to ensure any work we perform is meeting or exceeding current electrician safety regulations. For any Electrical Service issue you might be having please call our office to set up a service call today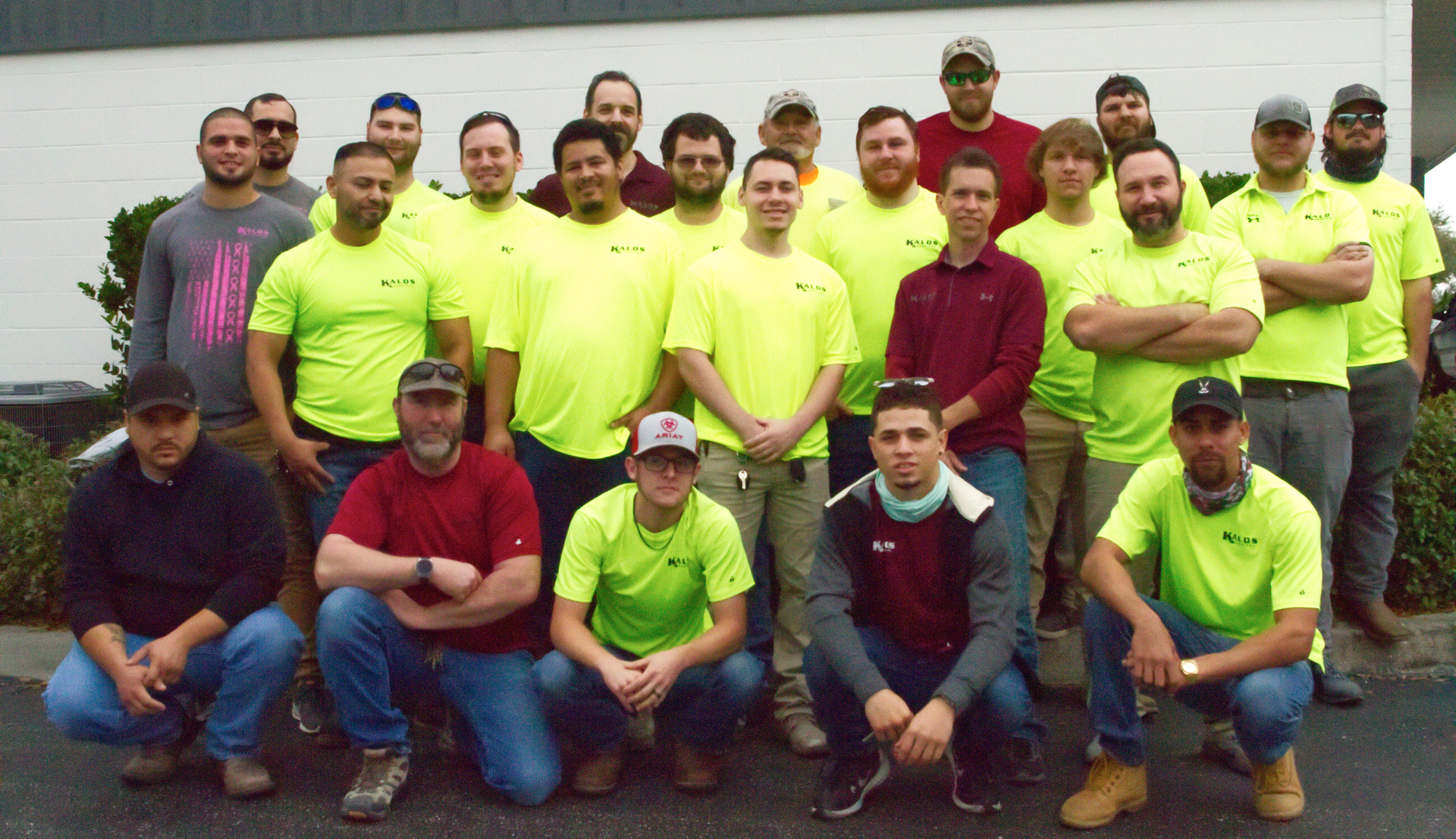 Electrical Section FAQs
What should I look for in a commercial electrical contractor on a large project?
Some large projects can last over a year from estimating table to completion. As such, you need a contractor who deeply considers which projects they will accept and who has the backing and willpower to see your project through to completion.
The measure of a great contractor is how they respond to issues that inevitably arise during the entire construction. They should be proactive in the solutions to those issues.
What are some big safety errors that an inexperienced contractor can make?
The biggest one is making assumptions that someone is qualified.
The gaps in experience from one individual to the next can be quite large, even if they have been in the trade for a long time. The on-site project leader needs to have the qualifications, authority, and communicative skills to ensure that each individual has all of the PPE and knowledge they need before they get into trouble.
GFCI protection is irritating when they trip. Is it really that important?
GFCI protection is irritating, but being dead is even more irritating. A tripping GFCI is indicative of faulty circuitry or equipment. If GFCI protection is tripping, a licensed contractor must come in to determine where the fault lies and make repairs as needed.
How is GFCI protection different than ARC Fault?
A GFCI protects a circuit by measuring the difference in electrical current between the Line (hot) and Neutral conductor of a circuit. It opens when it reads 4-6 milliamps or more of a difference. That difference is considered the lethal threshold of tolerable current to an average human.
An AFCI device protects a circuit via a microchip that looks for irregular sinusoidal patterns in the circuit's waveform. It will open when it sees a pattern that looks similar to ones that happen during arcing events.
GFCIs are designed to protect people from electrical shock. ARC Fault devices are designed to protect property from fire, and as a result, they protect people from burning. Both of them reduce the risk of injury or death.
What is the significance of balancing phases in a commercial structure?
An electrical system is sized by first determining how much current a system will use. We then distribute that load equally across all of the system's phase conductors. Failure to balance the load as equally as possible during peak usage times can overload one of the phase conductors. It will trip a properly sized overcurrent device such as a circuit breaker or fuse.
If a building has many three-phase motors, it is beneficial to balance the load as closely as possible. If each phase conductor experiences the same "voltage drop," the motors run more efficiently. The severely imbalanced voltage between phases can cause premature motor failure.
What are some practical energy efficiency improvements that could be made on a commercial building?
Use LED lighting instead of fluorescent or incandescent, which is pretty much the norm now. You can minimize energy use for newer buildings by using occupancy sensors, daylight harvesting sensors, and other control systems that reduce lighting load to only what is needed.
What are some common pitfalls to avoid on a large commercial project?
This may be a trade-specific error, but many electricians only concern themselves with the electrical sheets. To be proactive and coordinate with the other trades, you must become familiar with the entire project's scope. Regularly communicate with engineers, architects, and your general contractor. Check everyone else's equipment schedules. Make sure they match electrical before ordering equipment. Learn the job and get in front of issues while they are small. Get to know your job. Every page matters.
In the digital age, it's easy to slack off on managing the project information. Projects today are dynamic. It's easy to make changes in a CAD program and send it out to construction, and that is evident in how frequently changes are sent out to contractors. Using software and ditching the paper in today's construction environment is imperative for large projects. You must continuously aim to keep everyone on the same page. Failure to manage project information will result in a lot of rework and unhappy customers.