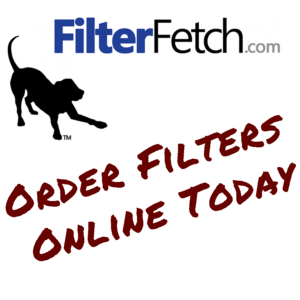 Ever wish you could remember to pick up that air filter at the supermarket? Don't keep fighting a losing battle—just change your strategy! Your air conditioners air filter is an important component of your AC system. Replacing the filters regularly will keep the air conditioner clean and energy efficient.
By using this amazing online resource you can order fresh air filters and have them delivered to your front door. You can set up your account with a one-time delivery or set a reminder for monthly shipments! Don't ever forget the air conditioner air filter again. Here's the easy three-step process:
1. Find the correct air filter size:
This can sometimes be found on the data label inside your home's air handler. If not, grab a tape measure and measure the size the best that you can. Accuracy here makes a difference to your system's efficiency. You don't want to get an air filter that's too small because that can lead to dust and other allergens getting in to your AC system and air ducts.
2. Locate the air filter on this chart and grab your code: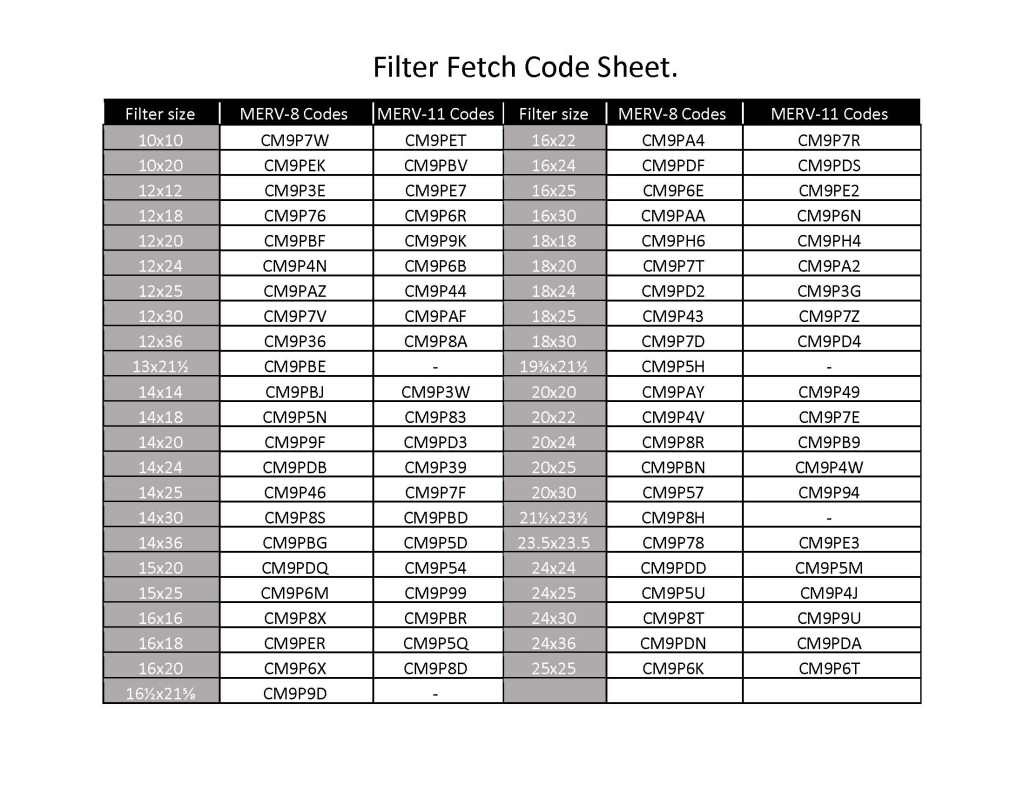 3. Follow this link and enter the code
At FilterFetch.com enter the unique code corresponding to the size of the filter you need to order. FilterFetch will handle all of the shipping. We're happy to show our customers this resource, and we highly recommend this company, but be advised this is a third-party service and is not affiliated with Kalos Services, Inc.
Done!
Your filter is on its way, sit back and don't forget to change it when it gets there. In fact, sign up for a monthly Kalos Reminder in your inbox and keep your air conditioning system running at peak efficiency:
Do you have questions? We can help! Fill out the form below: