About Heavy Mechanical
Our heavy mechanical electricians are all well trained professionals, who will treat both you and your business with respect, while repairing your problem as quickly and cost effectively as possible. Kalos Services, based in Clermont, FL is family owned and operated; we've been serving the commercial electrical service needs of the Central Florida area for almost a decade. Our professional electricians can come to your business and diagnosis electrical service problem you may be having. We perform all electrical work personally so you can be sure of our excellent quality and service. Every technician we employ has direct access to the company's license holders and has been trained in modern safety requirements to ensure any work we perform is meeting or exceeding current electrician safety regulations. For any Electrical Service issue you might be having please call our office to set up a service call today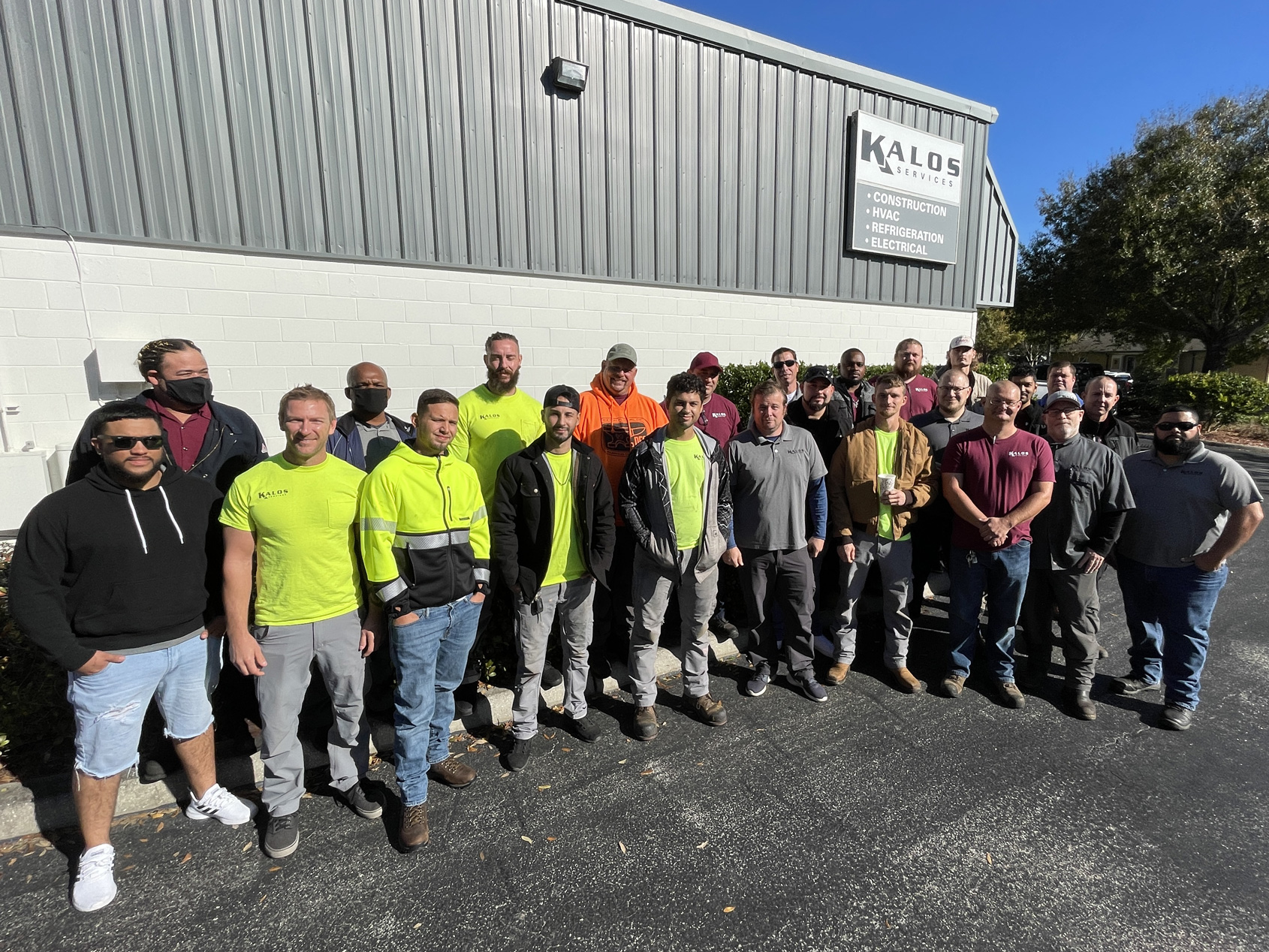 Heavy Mechanical Division FAQs
How is Grocery / Market refrigeration different than other types of refrigeration?
There is more money on the line. There are so many perishable products for sale, and businesses lose money if those products spoil during a refrigeration malfunction. When something goes wrong, you have to act quickly. Each system is also uniquely built-up, so each store will be different.
What are the traits of a good market refrigeration technician?
A good market refrigeration technician works well under pressure, doesn't take shortcuts or skip steps, and displays sound judgment at all times.
How can I prevent refrigerated product loss as a retailer?
Train your staff to know the difference between immediate emergencies and issues that can wait. You have to make decisions in a timely fashion, so the best thing you can do is to train your staff to recognize what's important so they can respond to issues appropriately.
What are some technologies that can save energy in market refrigeration?
Since most of the energy usage comes down to power cycles, you're going to save energy if you install controls or devices that make the units turn on and off less frequently. Some case controls can help save energy.
What are the traits of a reliable market refrigeration contractor?
A reliable market refrigeration contractor makes it their goal to reduce product loss. They see their customers' product loss as a negative consequence of poor work within their job. They recognize that product loss is their problem to fix and avoid.
Should I reset a tripped oil control?
Yes, but there's more to it than just the reset.
You should also try to figure out why it tripped. You'll want to identify the source of the problem to see if any other problems may arise. Resetting a tripped oil control is like a band-aid fix and won't address the root cause of the tripped control.