Professional, Prompt and Courteous – call today for service, installation or repairs.
Get a contractor you can trust - but don't sacrifice on quality and service
We're so glad you took time to visit our page! Do you need help from a contractor, but have trouble finding someone honest and reliable? Look no further: Kalos Services, Inc. is a licensed expert in Air Conditioning, Electrical and Pool Heating service/installation and in General Contracting, specializing in new Additions, Renovations, and Remodels. In short, we can handle almost all of your property's needs!
Since Kalos Services, Inc. opened in Lake County in 2005, we've become one of the most respected Celebration air conditioning repair companies and as Celebration electricians, pool heating and construction experts we've steadily grown. You might have seen some of our many technicians serving a Celebration property management company, or spotted one of our vans in the beautiful downtown area heading to a homeowner's property to install a new pool heater. Wherever you might know us from, we hope you've heard of our 'Simply Great Service', a motto and value we strive to always attain.
Celebration, more than many towns, knows the value in proper planning. We're proud members of the Central Florida Vacation Rental Manager's Association and we help property managers forecast costs, prevent breakdowns and upkeep the homes they manage in order for them to focus on other pressing needs of their business. We hope to earn and continue to keep your business through our customer service, honest answers and work integrity and would love to chat with you! Our most requested resource is our eBook: The Complete Air Conditioner Buying Guide. Download it for free today. We love to give our customers a chance to research and educate themselves further on what they're investing in. So how can we help? Check out the links below:
Pool heaters experts
Brands We Install (Financing Available)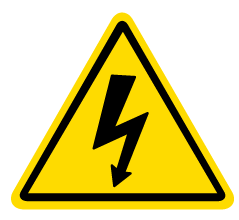 Get more info by filling out the form on this page or call us today at 352-243-7088
Call Us