Safety is always a concern when it comes to the electrical systems within your home or business. Taking proactive safety precautions is a great way to prevent injury and loss, and keeping your homes safe for your families should be at at the top of everyone's priority list. Educating and informing our customers about any potential safety concerns should be a part of any electrical service and is a particular passion of ours. Improper, poorly executed or out of date electrical work can pose a serious threat to the safety of your business or family.
At Kalos Services we will never perform work that does not meat or exceed current electrical safety standards, and will always strive to inform our customers of any potential hazards we encounter in the process of our services. Some of the common safety or security issues would be that are easy to schedule for your property include: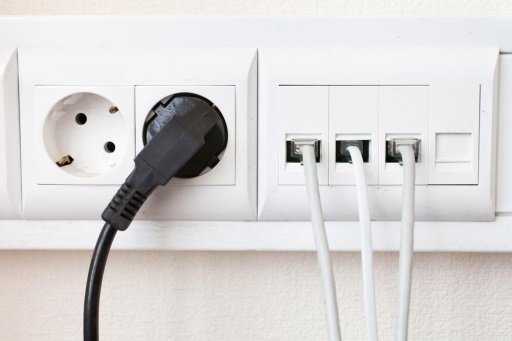 Surge Protection

AFCIs/ GFCIs

Generator Installation

Motion Sensors

Wiring Upgrades

Smoke Detectors

Carbon Monoxide Detectors

Transfer Switches

Dedicated Circuits
Here are some of the most common electrical safety and security issues we see in the field:
Improperly Sized Wire for Load

–

wire sizes must be matched to the overload protection to prevent wiring from overheating.

Wet Locations –

any electrical current in a wet location must be protected by a GFCI device this devices ensures that if any electricity is being conducted out of the circuit it will kill power to prevent an electrocution hazard

Improperly Mounted Fixtures –

different electrical fixtures require different mounting designs, ceiling fans or heavier light fixtures must be mounted to the building structure to prevent a fall hazard.

Poorly Made Connections –

even if wire is properly sized with good overcurrent protection, electrical with loos connections can arc casing fire or shock hazards.

Poor Grounding –

any appliance that is not properly grounded can have electrical running through the housing without tripping a breaker creating a shock hazard for the user.

Out-of-Date Breaker Panels –

as breaker panels age they can rust or build up carbon causing them to conduct electricity more poorly with this loss of conductivity there is a rise in heat creating a potential fire hazard

Poorly Lit Parking Areas –

a poorly lit parking area presents a risk for both potential accidents and criminal activity

Lack of Exit or Emergency Lighting –

exit or emergency lighting will have a battery backup enabling safe and efficient means of exiting the building in case of fire or power loss.
Protect the ones you love by having a calling one of our electrical specialist to provide service for any of the above issues. Contact us today and find out how we can help you protect the things that mean the most to you.