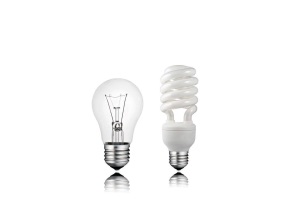 Looking for Ways to Save Energy?
At Kalos Services we would love the chance to save you money on your energy bills from the appliances and light bulbs you use to the way you control the flow of energy in and out of your home. Energy efficiency can be tricky to give accurate recommendations as it crosses many platforms of trade knowledge. Working with trained, honest professionals you can trust is essential. Being a company that crosses the bridge between electrical, heating, air conditioning, ventilation, and construction allows us to give a broad range of recommendations that work cohesively to save you money and give you energy efficiency.
With more and more consumers switching to energy efficient electricity, we want you to make smart decisions when it comes to installing your home with appropriate energy saving devices. That's why we can offer the following energy efficiency services:
High Efficiency Lighting- for years incandescent lights have been the standard for lighting a space. Production halts have led to many alternative more energy efficient lighting options. We can offer you recommendations and educate on the differences, because there are several things to consider.

Do the lights need to be dimmable?
Is there limited physical space?
Is heat output important?
What will be the quality of the light produced?

Energy Audits- diagnosis make sure energy efficiency is a tip priority within your home or business.
High Efficiency Air Conditioning- studies have shown that in Florida, almost half of the energy used in a house comes from powering the air conditioning unit. New efficient units on the market can lower your energy usage but provide the same output, lowering humidity, and making you more comfortable.
Duct Insulation Inspection- lack of insulation or leaky ducts will greatly increase the cost of conditioning your home or office in both heating and cooling.
Water Heater Recommendations- while we do not install water heaters as part of any service we would able to suggest the high efficiency solution that would best suit your water heating needs.
Ceiling Fan Installation- ceiling fans do not 'cool' spaces, but they can help remove a cushion of body heated air from around you lowering the need for cooling making your home energy efficient.
Lighting controls- why light a room no one is in? We can help design an electrical system to enable you to only light rooms while they are in use, or for your outdoor lighting to only be powered when its actually dark.
Power Conditioning Systems- these systems can work to provide "clean" consistent voltage at varying loads.