It's wonderful to live in pristine and beautiful Windermere, FL. But we all know that it gets HOT around here! If you need to have your air conditioner replaced, you've got to be informed on the proper local process for HVAC permits for A/C installation in Windermere. We've written a guide to help you get through this time and make sure that you can keep your home and sanity protected.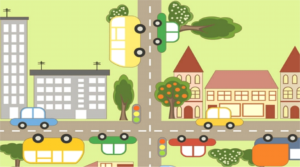 General Permitting in the State of Florida
The pulling permit process varies by jurisdiction, but usually, both a contractor and a homeowner may pull permits. As a contractor, we at Kalos Services have established a strong relationship with most of the permitting offices in Central Florida. Your Windermere A/C contractor will need the following documents on file and annually updated with each local permitting office:
Certificate of liability insurance—sent to permitting directly from the insurance agency specifically for that municipality
Workers' Compensation—also registered in multiple municipalities
Business tax receipt—issued by the county or town the business is located in
State license—only requires renewal every two years
Many counties have online permitting services available; it commonly takes between two and five business days for a mechanical permit. If you are in a time crunch, it may be best to do it the old-fashioned way and visit the City Hall. All permitting fees vary on job cost. In Florida, if job cost exceeds $7500, a Notice of Commencement must be recorded.
Pulling HVAC Permits in the Town of Windermere
Permitting for air conditioning in Windermere is fairly straightforward. Unlike most municipalities, the town of Windermere does NOT keep contractor information on file and requires that we submit a state license, etc., at the time of each application. All HVAC permits need the equipment-sizing calculations, duct sealing certification, and tie-down engineering for any exterior equipment.
After gathering the documents and completing the mechanical application form (which can be found at town.windermere.fl.us), you can either:
Fax the documents to 407-581-0313 or
Personally deliver them to 3532 Maggie Boulevard, Orlando, FL 32811.
If the paperwork is faxed, it is required that you complete a Credit Card Payment Authorization Form to make the payment. If you personally deliver them, and you're not the business license holder, you must have a Limited Power of Attorney. After receiving the permit, it's always a good idea to ask a building representative which documents need to be left on the job site for the inspector because these requirements are constantly changing.
Windermere Air Conditioning Inspections
When replacing an air conditioner in Windermere, one must obtain a mechanical permit. All work on the new A/C unit must be completed before the inspection occurs. This inspection is mandatory by law and must be completed within six months of the installation date. Inspectors need access to the following to confirm that everything was done correctly and is up to mechanical code:
Condenser (outdoor unit)
Air handler (indoor unit),
Circuit breaker
Each municipality is slightly different, but typically one must schedule the inspection on the business day prior to the desired inspection date. All inspections are done on weekdays, and no exact time of arrival is given. This can be very challenging for homeowners who have full-time jobs and busy schedules.
As a company, we understand this dilemma and try to work with you as best as we can by contacting the building department and trying to get a morning (AM) time slot or a 30-minute call ahead. However, there are never any guarantees, and if you aren't present to receive the inspector, the county charges a re-inspection fee. It is usually $30-50.
We hope this has been helpful to you or your business. Remember, when you're looking to hire a Windermere air conditioning company, always choose someone who offers "Simply Great Service."
More questions? Make sure to sound off in the comments or leave us a Voicemail. If you do, you might end up on our Podcast!


You may also fill out the form below, and we will contact you back soon: