Residential Installation Technician
We are hiring air conditioning installers. A/C installers install residential A/C systems in the Central Florida area. Since installers will work in customers' homes, we require professional conduct at all times. We are not looking for an outgoing salesperson, but we expect our installers to be good listeners and knowledgeable about the units they install. Their goal is to instill confidence in customers and be someone they can trust. We expect our A/C installers to perform good work that doesn't result in callbacks shortly after finishing a job.
A/C installers must be familiar with the components of various manufacturers' A/C systems. They will be assembling these units daily and must know them inside and out. In general, they will be charging A/C systems, performing retrofits, and completing many more startup tasks.
Title
Residential Installation Technician
Division
Residential Service
Where Is work performed?
Greater Central Florida area (within about an hour of the Kalos office)
Who does this position report to?
Residential Install Supervisor – Britton Bingham
What current locations of residence do we consider?
We consider people who live within 40 miles of the Kalos office in Clermont, FL.
What is the pay range for this position?
$16 – $22hr is typical but varies with experience – additional performance-based pay also available
What travel requirements are there for this position?
Travel will be local, and the company pays for transportation costs.
What days / times would the schedule be for this position?
Typically Mon-Fri 7:30AM – 5:30PM with occasional overtime
Is overtime expected?
It's possible, with fair compensation.
What are the physical requirements?
Clean criminal record
Drug-free
Must have at least some HVAC installation experience
Clean or near clean driving record
Must be able to climb ladders and work on roofs
Must be able to lift 50+lbs safely from the ground to the standing position with or without assistance
Must have a professional appearance with no offensive tattoos or piercings
What skills are required?
Must be able to communicate clearly in English (bi-lingual is a plus)
A/C and refrigeration change-out and retrofit experience a plus
Customer service and general problem solving
Experience in other mechanical blue-collar work is a plus
What are some of the key attributes?
Must be able to be honest, no matter what
General mechanical and technical experiences of all types, whether professional or hobby
Able to provide consistent quality work
Maintaining professional communication with customers
Maintaining a neat work vehicle and clean jobsite
What is the key mindset for success in this role?
Successful installers understand that they are starting a journey with the customer with each unit they install. They want to set that unit up for success to reduce frustration and maximize comfort for the customer. Kalos A/C installers understand that they do their job for the health and comfort of the community, not just to earn a paycheck. They are consistent performers, yet they strive to do better and better with each new installation. They do that by applying the knowledge and skills they learn along the way.
When does this role need to be filled?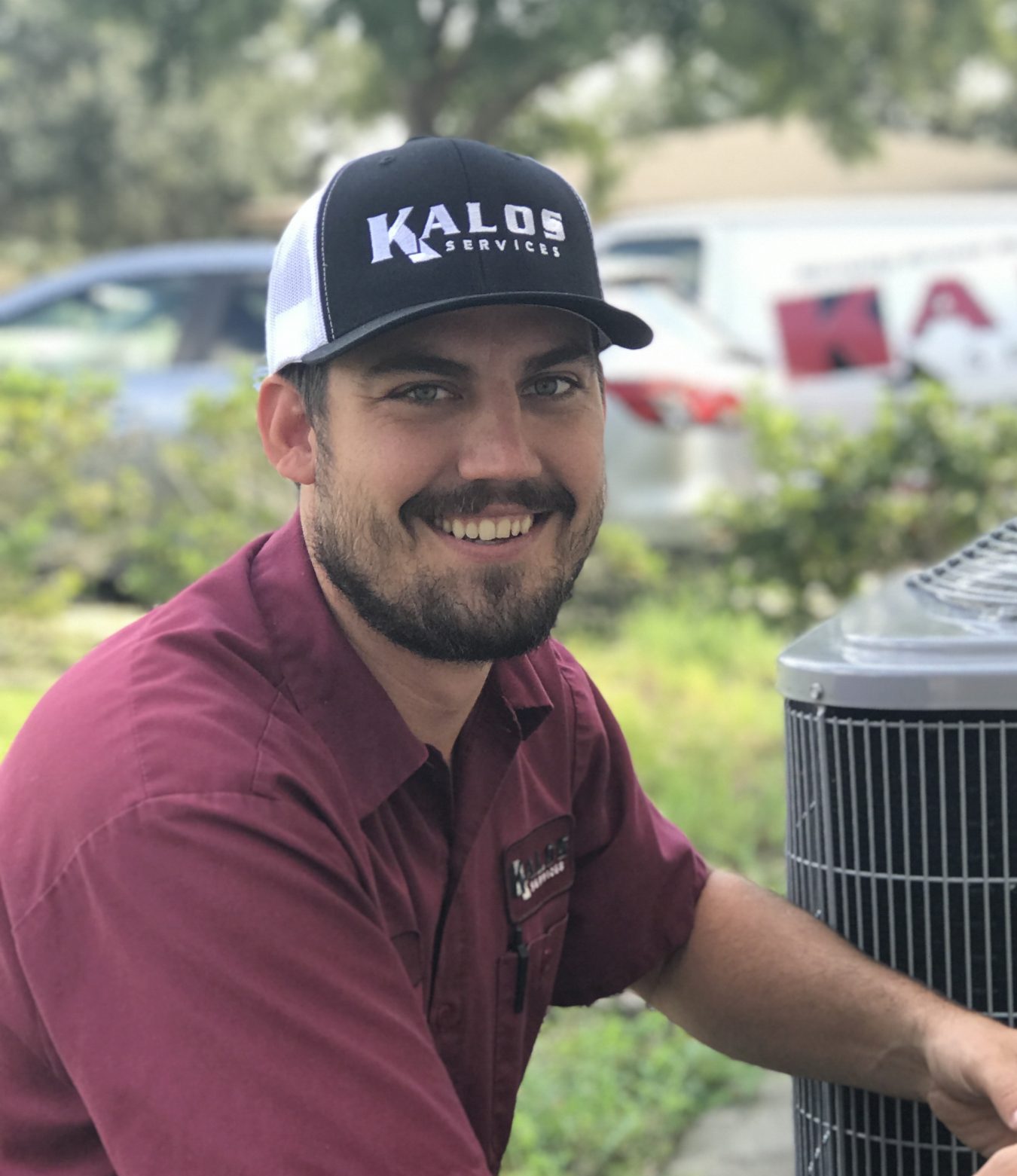 Jesse Claerbout
Our customers deserve the highest-quality A/C systems. However, a system is only as good as its installer, at Kalos, we take our customers' comfort very seriously and only hire people who will perform the highest-quality installations. Everything must work correctly before you walk away from a job, and we trust our installers to answer the customers' questions and make them feel confident about their new A/C system. If just you want to throw parts together and get out of a job site, I suggest looking elsewhere for employment.