Some of us get really attached to our plain ol' digital thermostats. They're easy to use with just a couple of buttons to increase or decrease the temperature. The most complicated function is probably the fan ON or AUTO switch. Why would we want to consider getting a smart thermostat if we're happy with the normal digital one?
Smart thermostats come with remote controls, can communicate with cell phones or smart-home assistants like Alexa, and learn the temperature patterns in your home to adjust themselves automatically. Even the most diligent thermostat-checker could save a few bucks on energy savings each month by installing a smart thermostat.
So, what can a smart thermostat do? How can you benefit from installing a smart thermostat in your home? 
CONTROL THE TEMPERATURE FROM ANYWHERE WITH YOUR SMARTPHONE OR VOICE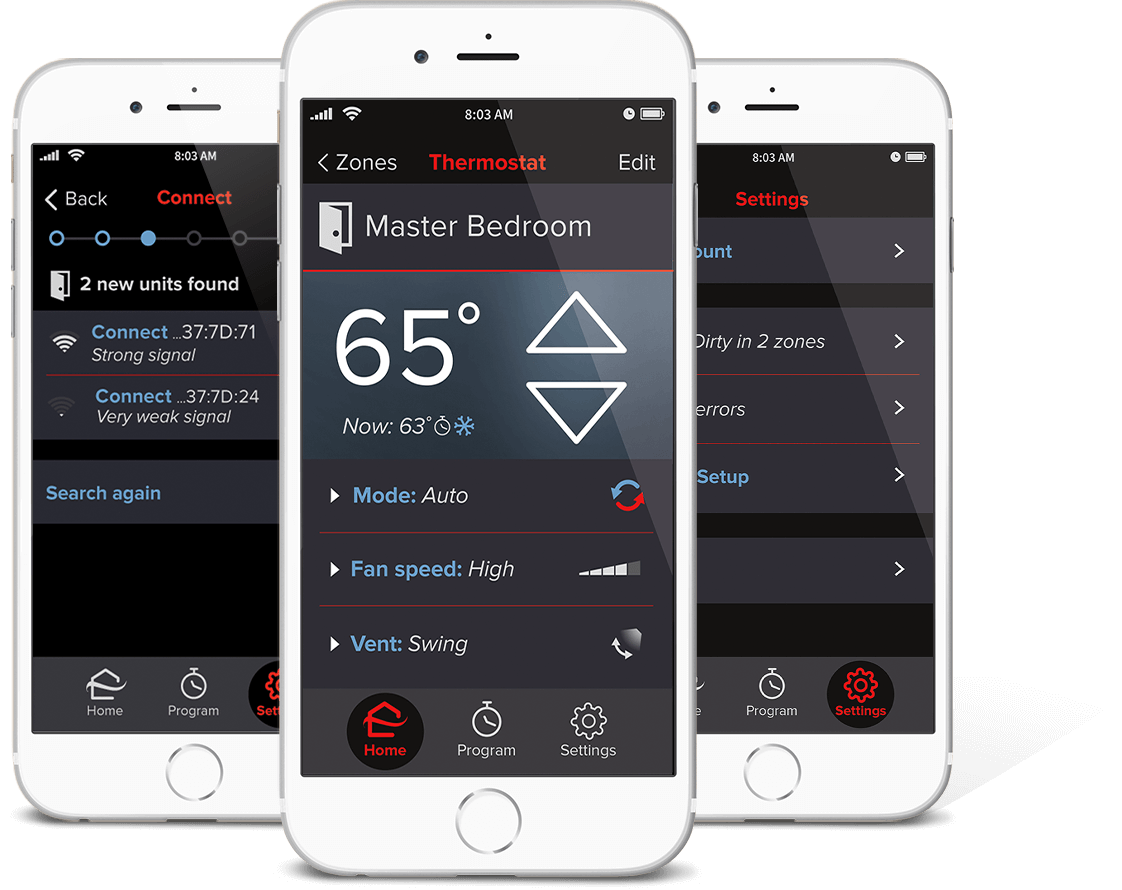 If you sleep upstairs but keep your thermostat downstairs, adjusting the temperature in the middle of the night can be a nuisance. 
With a smart thermostat, you can download an app that allows you to control your temperatures from your phone. Smart thermostats require a wi-fi connection, which allows them to communicate with other devices on the network. You can pair your phone, tablet, or laptop with the smart thermostat and control your environment on demand.
Some smart thermostats even take convenience a step further with voice commands. 
If you rely on Google Home, Alexa, Cortana, or other smart-home assistants, you can integrate your smart thermostat with those technologies.
In the winter, you don't even have to leave the comfort of your bed to turn up the heat! You can simply say, "Alexa, bring the temperature up to 75 degrees." That way, you can watch Netflix on your smartphone without having to pause your movie and switch apps to change the temperature.
SAVE ENERGY WHEN YOU'RE NOT HOME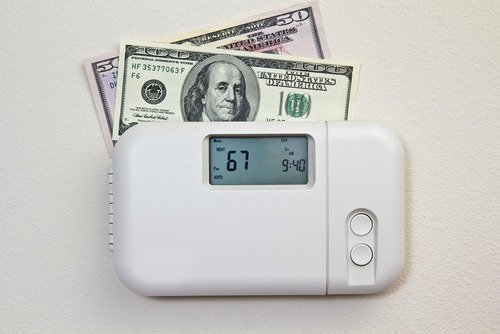 Simple programmable thermostats do their job and do it well. However, they only know how to control the temperature based on the set point. 
If the temperature goes above or below the set point when you're not home, then the A/C unit will run. Since there is nobody in the home, no one would benefit from the A/C running, and your unit would waste energy.
Smart thermostats have motion sensors that detect when people are in the home. That way, they manage comfort when it counts. 
Over time, smart thermostats also pick up on patterns when people are or aren't active in the home. They develop a schedule that runs the heating and cooling when you'll be able to feel it. When you're away and can't benefit from a comfortable home, they conserve energy.
SEE AND MANAGE YOUR ENERGY CONSUMPTION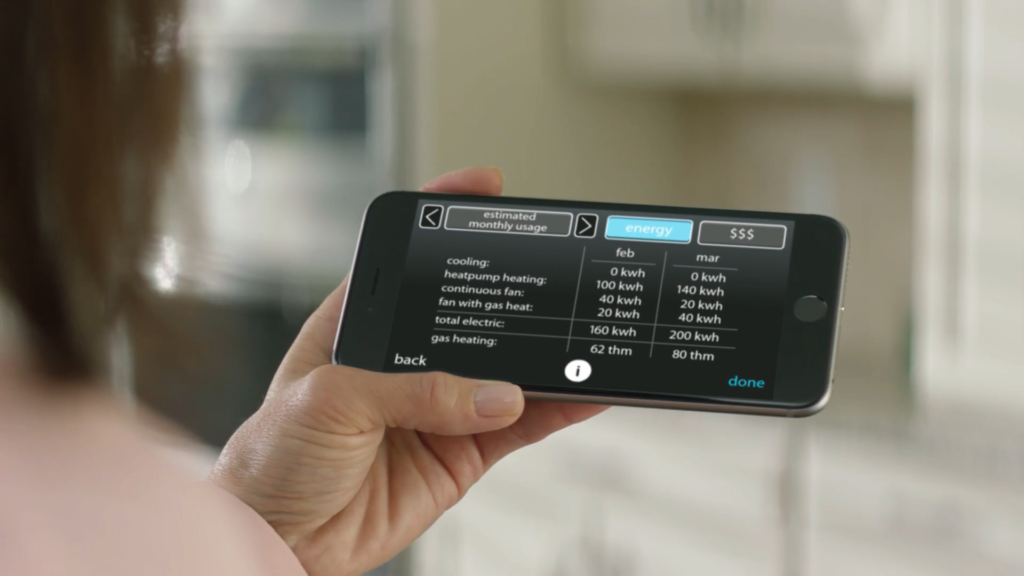 Another cool feature of smart thermostats like the Carrier Côr™ is that they can create an energy profile for you. 
Many of us have to wait to look at our power bills every month for a bare-bones report of our energy usage. Instead, you can check your smart thermostat for a thorough energy profile. You can see how many kilowatt-hours of electricity you use and how that energy was used. You can see how much energy your HVAC system uses compared to other powered objects, including your water heater and refrigerator. In some cases, you may also be able to compare power usage from month to month.
Once you know how your household uses energy, you can pay special attention to the areas that consume more power than you'd like. As said before, your smart thermostat can also automate your HVAC equipment to manage the most expensive energy source in the home.
We completely understand why many people like the tried-and-true digital thermostats. Those devices are reliable and do what they're supposed to, and many of us are just fine with that. However, for those of you who are interested in energy savings, enjoy new technology, and want to automate your home comfort, a smart thermostat might be the right choice for you. While the up-front costs are more than those of a standard thermostat, you will likely recoup those in energy savings.
We offer smart thermostats at Kalos, including the Carrier Côr™ and Nest. If it's time for you to replace your furnace or heat pump, we also offer new smart thermostats in our new Instant-Quote self-service option.