Buy Filters Online
I bet you've run to the store a dozen times to get your home necessities. But, did you ever think to check your air conditioner's filter and get a new one?
It's easy to forget about air filter changes, but it's an important chore if you want to keep your system running at top efficiency. It's a good idea to set up a delivery from FilterFetch.com each month to help you remember this small but necessary task. You will need a code from the chart below to order your air filters online.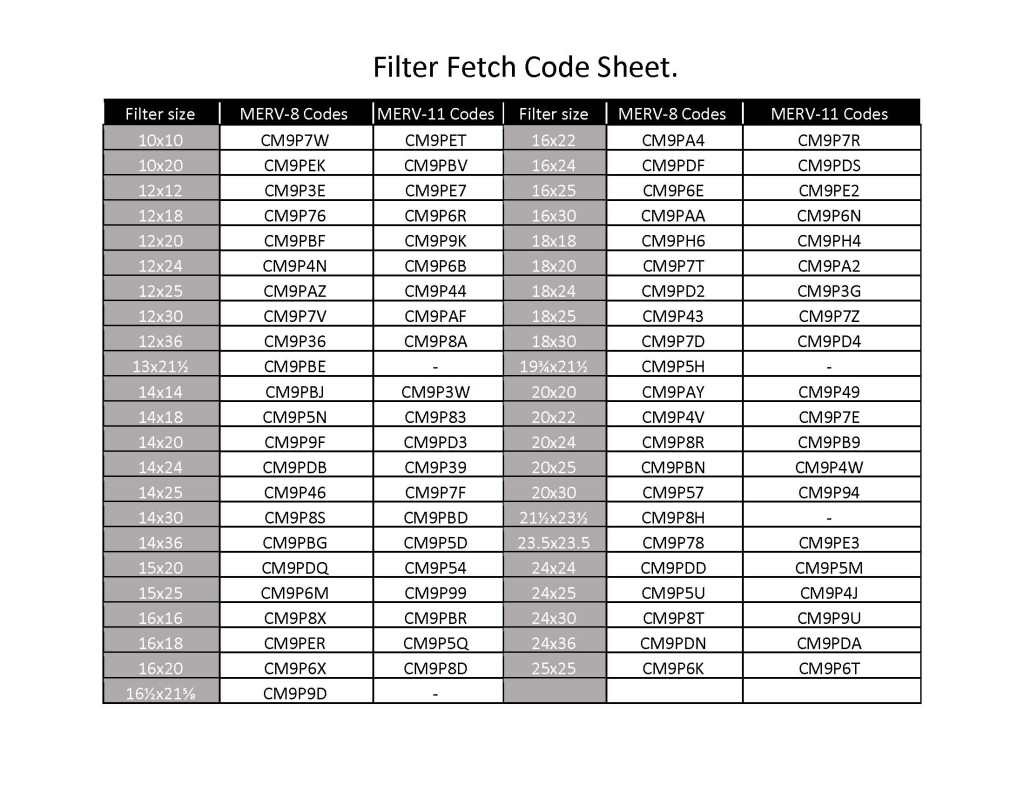 Have the correct size air conditioner filter delivered right to your home!
Never forget to change the filter in your air conditioning system again. With the easy ordering system and reliable shipping, you won't have to remember to change the air filters. For more information, check out our blog post, 3 Steps to Get A/C air Filters at Your Front Door.

Do you have questions? We can help! Fill out the form below: