Home automation is sweeping our industry and nation by storm as more and more consumers hope to manage their homes or businesses' facilities with more efficiency and less effort. In the air conditioning industry, one of the main products that consumers are flocking to comes from a relatively new company, Nest. While it's true that programmable thermostats have existed for years and that the Nest thermostat is now seeing some legitimate competition, there is now a cool new way to get more out of the Nest Thermostat installed in your home.
IFTTT and Nest
Pairing your products (they make a programmable thermostat, the Nest Thermostat, and now also smart smoke alarms, the Nest Protect) with some other home automation products has now been simplified with a service called IFTTT. IFTTT (short for "If This Then That" and pronounced like "gift") is a website that facilitates "triggers" between different websites, companies, and software.
IFTTT monitors each "Channel" you connect with them for various inputs. When it detects that an input has triggered, it will then automatically trigger an output from a second Channel you have connected.
Once you set up your products as Channels on IFTTT.com, you can expand their capabilities and receive more value from the products. Starting is sometimes overwhelming, so we've compiled a list of our 10 favorites here below!
1. Receive a Nest notification on your phone if the temperature in your home rises above certain levels.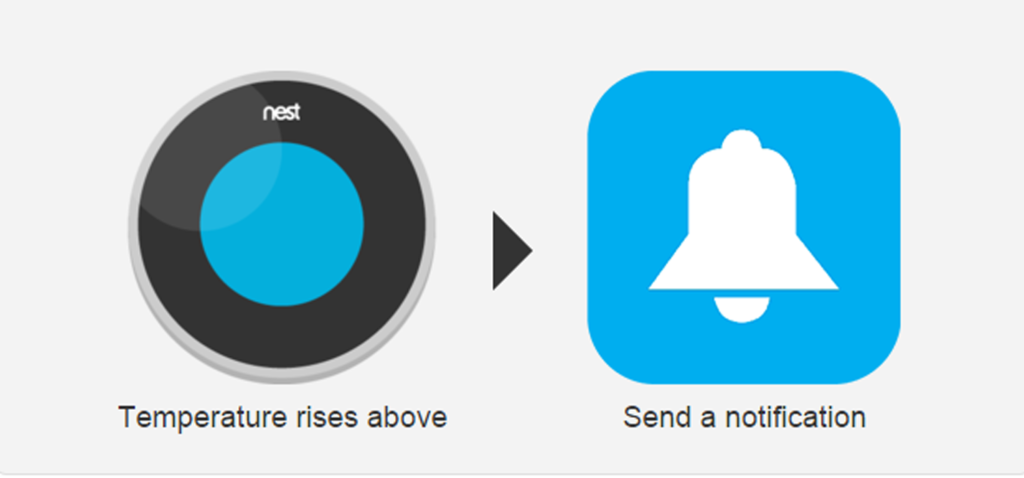 2. Receive a Nest notification when the battery is low in your smoke alarms.
3. Turn off the lights in the house when your thermostat cycles into Away Mode.
4. Receive a text message when your smoke alarm detects an emergency.
5. Send your neighbor a text message when your smoke alarm detects an emergency.
6. Record on a spreadsheet every instance of a certain temperature in your home.
7. Turn all of your lights on when your smoke alarm detects smoke in your home.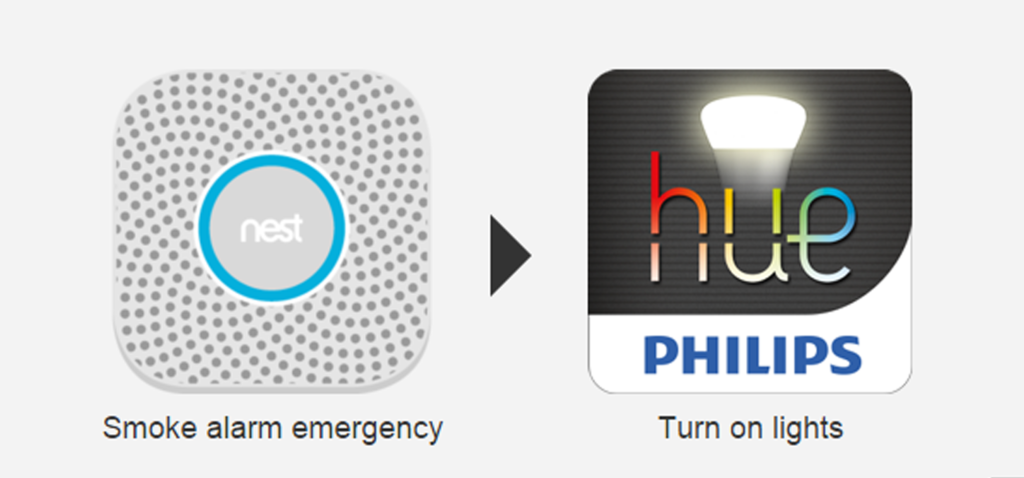 8. Turn the lights off in your home when you leave a specific radius around it.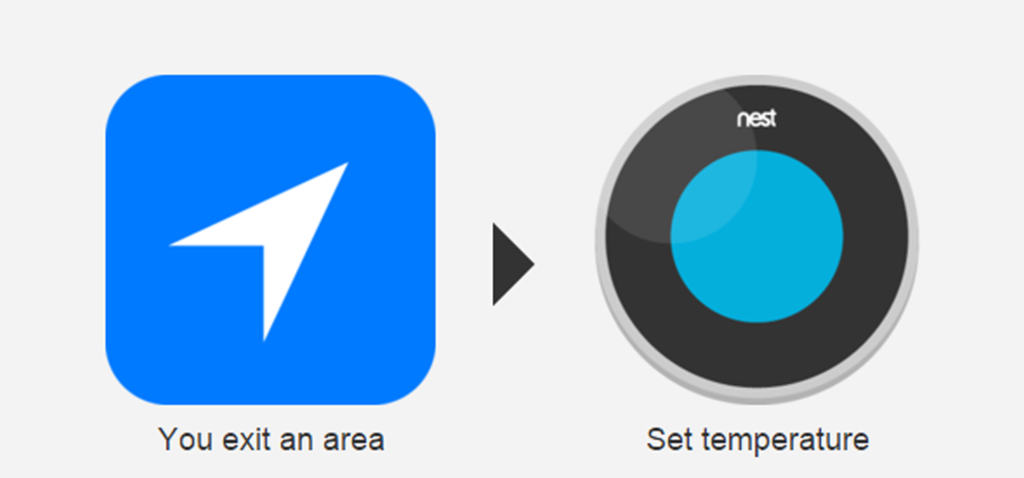 9. Turn off the gas to your gas appliances when your Protect senses a carbon monoxide emergency.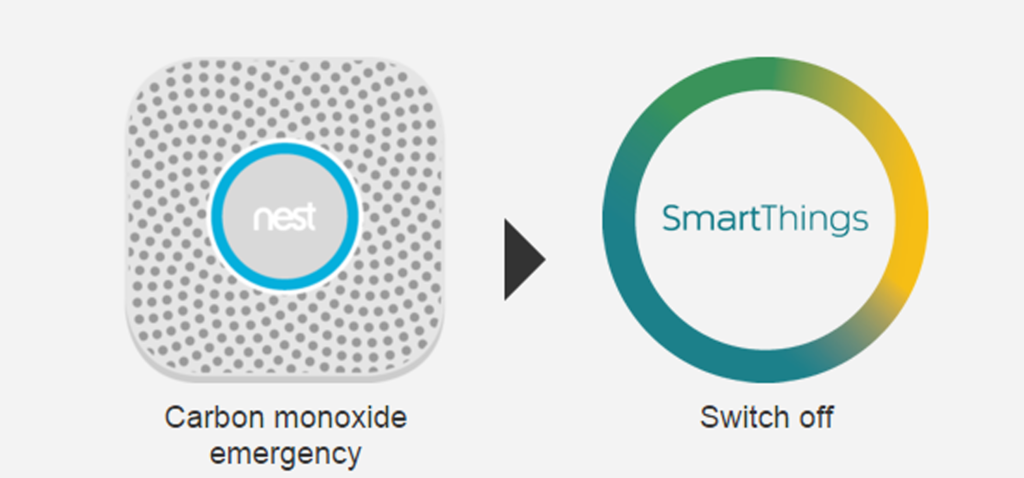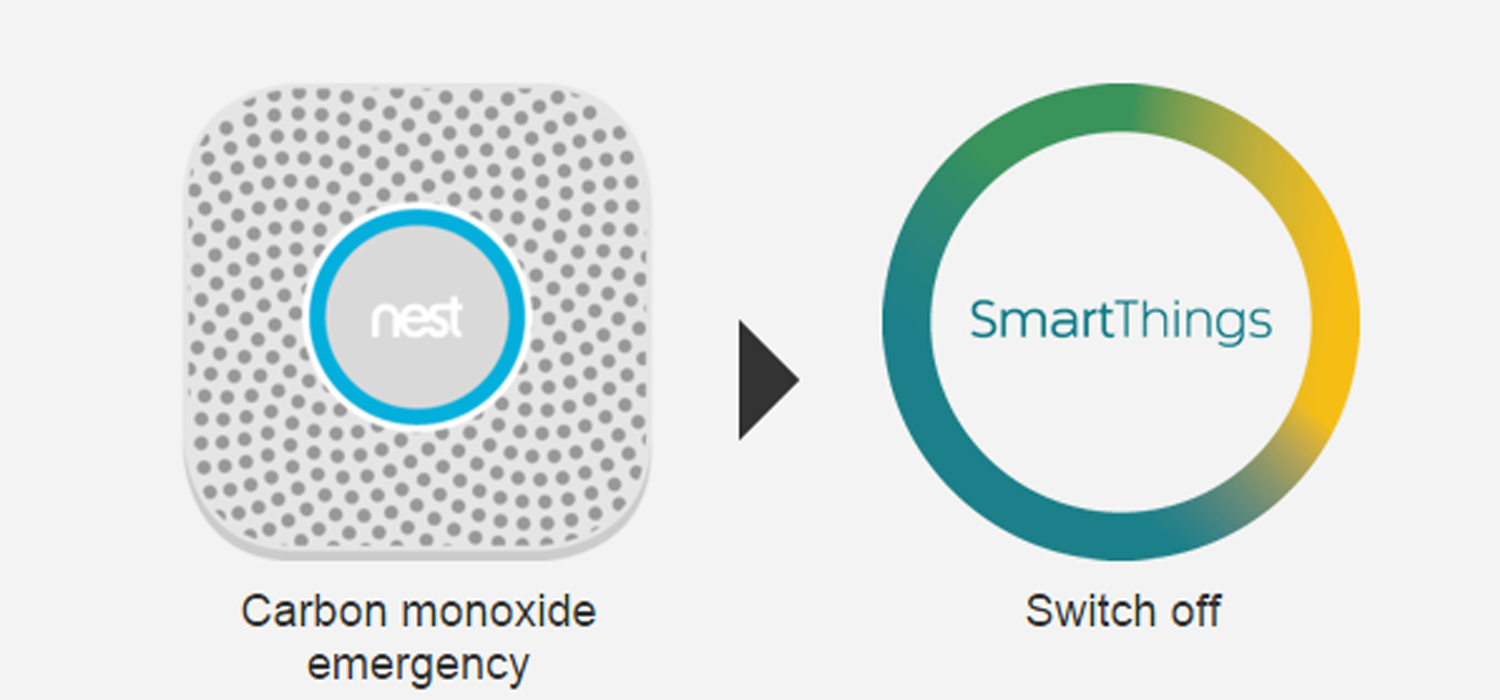 To accomplish some of these, you will need more than just the Nest Thermostat and the Nest Protect. Some of the other products are listed here:
Do you have questions? We can help! Fill out the form below: