Free Estimates Available on New Installation
Davenport Air Conditioning Replacement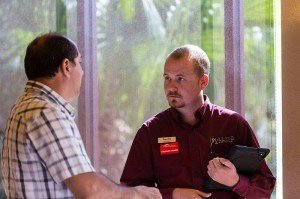 At Kalos Services, we take a very comprehensive approach to Davenport air conditioning replacement and upgrades. A comfort system is more than just air conditioning and heating. It is the simultaneous control of temperature, humidity, air flow and indoor air quality to meet the needs and uses of the space. Accomplishing this takes more than just "Replacing the A/C" in the same way you would replace a refrigerator or a dishwasher. It takes thought, planning and skilled execution to come to a suitable result. Rest assured with Kalos Services, you'll get that peace of mind — and a lot more!
No hidden costs and accurate estimates the first time! When you have an issue with your air conditioning unit, you want to make sure you can rely on a company you can trust to get you the service you need! That's why we estimate the duct work, the refrigerant line set, the condensate drain, thermostat, hurricane strapping and air handler platform before we quote our customers a price. A sure way to guarantee an accurate quote and no costly surprises.
Your Davenport air conditioning replacement should live up to your expectations. You may purchase the best air conditioning system on the market but if the air conditioning installation isn't performed properly you will still end up with an inefficient, unreliable system. As A/C experts, Kalos knows your system must also be customized for the specific needs of the customer. One customer may be using a particular room as a guest bedroom while another may use it as a home office with several computers. These are all considerations for your air conditioner replacement. We will design a system that will truly address all of the comfort needs of your space.
All of this needs to be accomplished while keeping within your budget. Our secret is listening. We will never try to "sell" you on anything. Our goal is to provide you with what you want and expect and hopefully find ways to exceed you expectations along the way. No wonder Kalos Services is the company so many homeowners turn to for "Simply Great Service."
Once a small city, Davenport is now a thriving community and we're honored to serve within it. We're proud members of the Central Florida Vacation Rental Manager's Association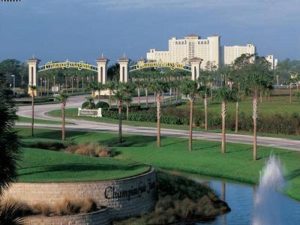 and we hope to earn and continue to keep your business through our great customer service, honest answers and the quality of our work.
When researching Davenport air conditioning replacement, we've created a custom eBook, The Complete Air Conditioner Buying Guide. It's packed with helpful, unbiased information for purchasing your new A/C. Download it for free!