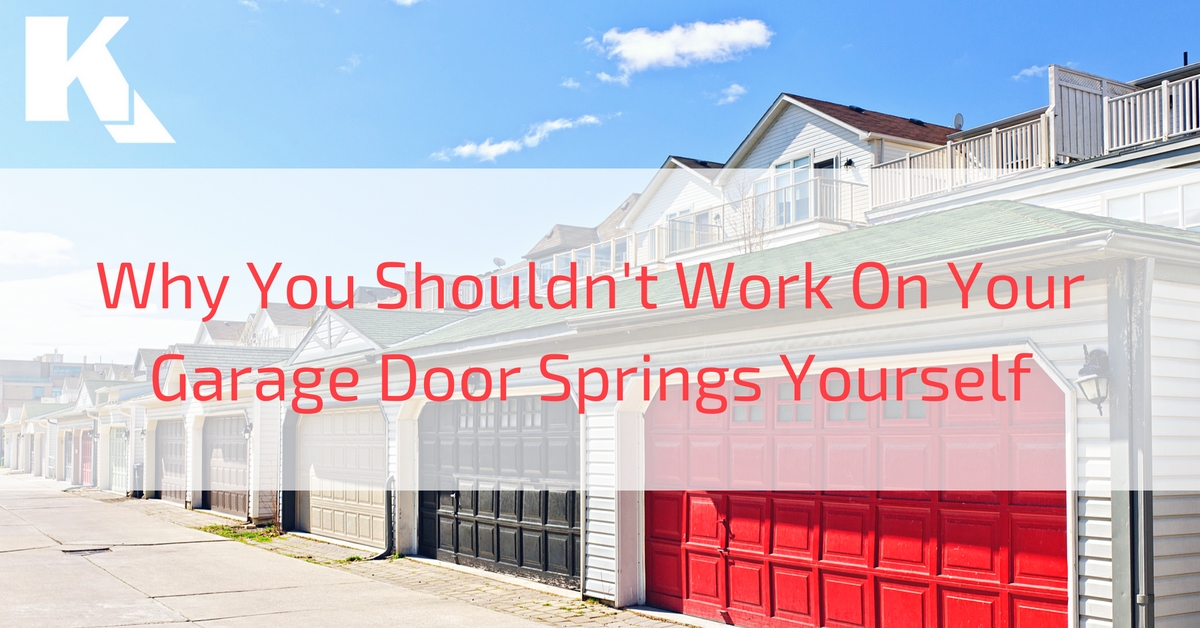 Your garage door is an integral part of your home and with repeated daily use, you will most likely want to ensure it is operating properly and safely at all times.
Replacing the high-tension torsion springs on your garage door is extremely dangerous, and it should only be done by a qualified garage door technician or contractor.
The cables that lift your garage door have enough force built up in them to cause a severe injury and can even result in death, let alone damage your property. It is therefore highly recommended that you do not attempt to service or repair your garage door springs or cables on your own.
Every year, garage door technicians and contractors sustain serious injuries and in some cases, multiple injuries while working on garage doors despite their many years of experience in the trade.
If you are planning to work on your garage door yourself, you should be aware; there is a high risk of sustaining a serious injury if you are in the path of springs when they break, not to mention the potential to cause damage to your garage door or your property.
When springs break during a failure, they usually break into two halves and then fly at full force in opposite directions, and they can also fragment into pieces causing projectiles to fly in any direction.
Your garage door spring will typically have enough force in it equal to the weight of your door so if you have a two car garage door, the force is equal to approximately 150 pounds or more. If your garage door has windows, they can add another 5-10 pounds.
We cannot overemphasize the potential danger and hazards of working on your garage door springs yourself so don't try and save money on your safety. The safest plan is to call an expert garage door repair person.
At Kalos Services, we offer full-service garage door repair or replacement. Our fully trained, highly skilled garage door technician can repair and service your garage door safely and answer all of your questions related to garage door maintenance and operation.
If you would like us to give you a hand you can call us at 352-243-7088 or just fill out the form below and we will give you a call right away.