HVAC Service Technician – Light Commercial
We are hiring new A/C service technicians for our light commercial division.
Our commercial technicians work on single-split or package HVAC systems in storage units, restaurants, and small shops. They perform diagnostics, repairs, and preventive maintenance work. Troubleshooting and repairs require familiarity with HVAC systems, excellent observational skills, and knowledge of tools and parts. Preventive maintenance includes cleaning drains and coils, checking controls, inspecting electrical components, etc.
We are hiring light commercial HVAC technicians in the Clermont, Miami, and West Palm Beach areas of Florida. 
Title
HVAC Service Technician
Division
Light Commercial
Where Is work performed?
Work is performed in small businesses, storage units, and other commercial buildings that require 3-10-ton HVAC units.
Who does this position report to?
What current locations of residence do we consider?
We are currently hiring applicants who live within 50 miles of Clermont, West Palm Beach, and Miami areas of Florida.
What is the pay range for this position?
Varies depending on experience.
What travel requirements are there for this position?
Travel may be local or statewide. In the case of statewide travel, the company will pay for housing, per diem, and other travel expenses.
What days / times would the schedule be for this position?
Typically M-F 7:30AM – 5:30PM, with some weekends and overtime.
What are the physical requirements?
Clean criminal record
Drug-free
Must have at least some HVAC service experience
Clean or near clean driving record
Must be able to climb ladders and work on roofs
Must be able to lift 50+lbs safely from the ground to the standing position with or without assistance
What skills are required?
Experience in A/C service
Experience in refrigeration
A/C and refrigeration change-out and retrofit experience
Customer service and general problem solving
General mechanical and technical experiences of all types, whether professional or hobby
Must be able to communicate clearly in English (bi-lingual is a plus)
What are some of the key attributes?
High personal integrity
Must be able to be honest, no matter what
Positive attitude
Willing to learn and research new information
Safety-oriented
What is the key mindset for success in this role?
The best technicians at Kalos are self-motivated and maintain a balance of hard and soft skills. They know their talents, but they also know where they may have gaps in their knowledge or skills. They practice skills and research on their own to develop a well-rounded skill set. Calling yourself a "technician" is more than just holding a job title; it is a way of life, and the best technicians embrace that.
When does this role need to be filled?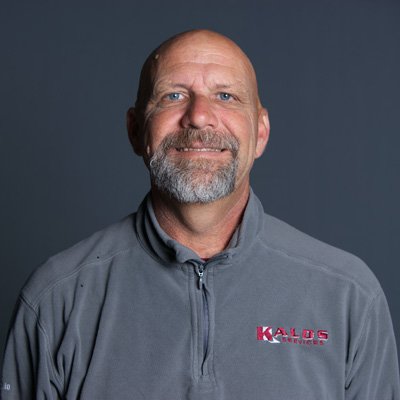 Mike Klokus
In Kalos's light commercial division, you will work with a small group of dedicated technicians. Like our residential division, we must be exceptionally respectful of property owners' and renters' belongings. However, like our commercial division, our individual jobs impact many people. If you look forward to challenges and want to have a strong impact on the community, then our light commercial division may be right for you.