HVAC Service Technician – Heavy Commercial
We are hiring HVAC service technicians for our heavy commercial division.
Our commercial HVAC technicians typically work on large units in big-box retail locations. These technicians are responsible for diagnosing and repairing faulty systems for the public's comfort. They also perform plenty of preventive maintenance work to keep HVAC systems in top condition year-round. Preventive maintenance includes cleaning drains and coils, checking controls, inspecting electrical components, etc. Previous experience with refrigeration is a major plus for this role.
Our heavy commercial division has perhaps the most profound immediate impact on communities and businesses. Being a commercial HVAC is rewarding, and we look forward to inviting more people to join that side of our organization.
Title
HVAC Service Technician
Division
Heavy Commercial
Where Is work performed?
Our heavy commercial division operates in large commercial buildings, especially big-box retail stores.
Who does this position report to?
What current locations of residence do we consider?
We are currently hiring technicians who live within 50 miles of the Clermont, FL and Jacksonville, FL area.
What is the pay range for this position?
Varies depending on experience however $20 – $30/hr would be typical
What travel requirements are there for this position?
Travel may be local or statewide. In the case of statewide travel, the company will pay for housing, per diem, and other travel expenses.
What days / times would the schedule be for this position?
What are the physical requirements?
Clean criminal record
Drug-free
Must have at least some HVAC service experience
Clean or near clean driving record
Must be able to climb ladders and work on roofs
Must be able to lift 50+lbs safely from the ground to the standing position with or without assistance
What skills are required?
Experience in A/C service
Experience in refrigeration
A/C and refrigeration change-out and retrofit experience
Customer service and general problem solving
General mechanical and technical experiences of all types, whether professional or hobby
Must be able to communicate clearly in English (bi-lingual is a plus)
What are some of the key attributes?
High personal integrity
Must be able to be honest, no matter what
Positive attitude
Willing to learn and research new information
Safety-oriented
What is the key mindset for success in this role?
The best technicians at Kalos are self-motivated and maintain a balance of hard and soft skills. They know their talents, but they also know where they may have gaps in their knowledge or skills. They practice skills and research on their own to develop a well-rounded skill set. Calling yourself a "technician" is more than just holding a job title; it is a way of life, and the best technicians embrace that.
When does this role need to be filled?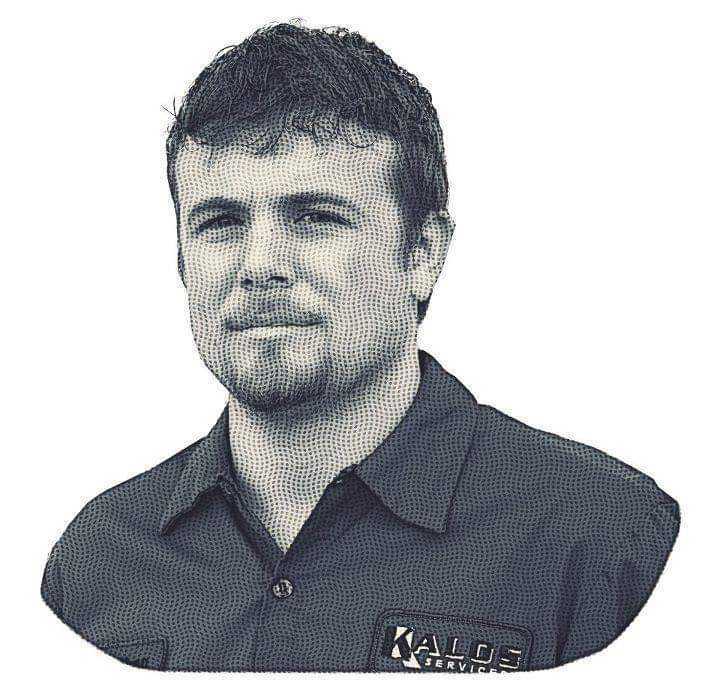 Nathan Orr
Our heavy commercial division can always use another helping hand. Our technicians work on large systems, including rooftop units, makeup air units, and VRF systems in large buildings. You can see us working in big-box retail stores, office buildings, and much more. If that sounds like a rewarding career where you can solve some big problems, we would appreciate looking over your resume and getting to know you a bit better.