HVAC Service Technician – Residential
We are hiring new A/C service technicians for our residential division.
Kalos is a top-quality commercial and residential HVAC contractor. We have won multiple customer service and company culture awards, and we owe it to our team of hardworking technicians. Our residential technicians travel to customers' homes and troubleshoot, diagnose, and repair their HVAC systems. As such, they are both technicians and ambassadors of the Kalos brand. 
Maintenance procedures, such as cleaning drains and coils, checking thermostats, and inspecting electrical elements are also part of an HVAC technician's job. However, skill is just one component we look for in our technicians. We also look for an eagerness to learn and a desire to help our customers.
Title
HVAC Service Technician
Where Is work performed?
Residential work will be done in the Central Florida area. You will report to the Kalos office in Clermont, FL.
Who does this position report to?
What current locations of residence do we consider?
We will consider applicants who within 50 miles of Clermont, FL.
What is the pay range for this position?
Depends on experience however $19 – $23/hr would be typical
What travel requirements are there for this position?
Travel will mostly remain local and will be compensated.
What days / times would the schedule be for this position?
Typically Mon-Fri 7:30AM – 5:30PM, with some weekend days and overtime possible and in some cases required when on call
What are the physical requirements?
Clean criminal record
Drug-free
Must have at least some HVAC service experience
Clean or near clean driving record
Must be able to climb ladders and work on roofs
Must be able to lift 50+lbs safely from the ground to the standing position with or without assistance
What skills are required?
Experience in A/C service
Experience in refrigeration
A/C and refrigeration change-out and retrofit experience
Customer service and general problem solving
General mechanical and technical experiences of all types, whether professional or hobby
Must be able to communicate clearly in English (bi-lingual is a plus)
What are some of the key attributes?
High personal integrity
Must be able to be honest, no matter what
Positive attitude
Willing to learn and research new information
Safety-oriented
What is the key mindset for success in this role?
The best technicians at Kalos are self-motivated and maintain a balance of hard and soft skills. They know their talents, but they also know where they may have gaps in their knowledge or skills. They practice skills and research on their own to develop a well-rounded skill set. Calling yourself a "technician" is more than just holding a job title; it is a way of life, and the best technicians embrace that.
When does this role need to be filled?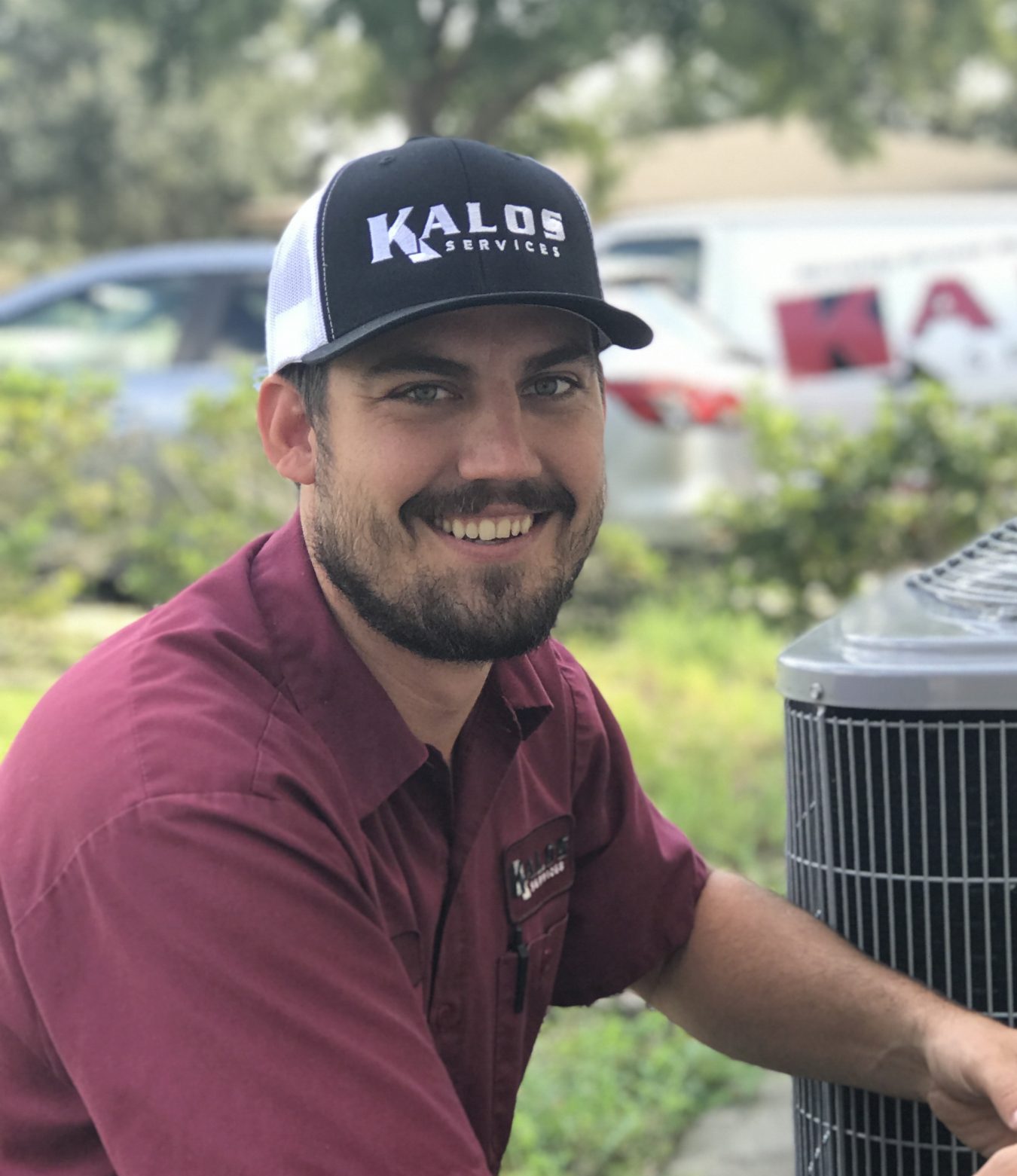 Jesse Claerbout
If you are looking for a job with a normal service company, then Kalos probably won't be for you. Our expectations of integrity, honesty, and positivity are unique in the HVAC/R and electrical trades. We have a customer-first attitude, and our technicians truly materialize that mindset. If you want to get a fresh start with a real future, then please apply below.