Commercial Refrigeration Technician
We are hiring technicians in the commercial refrigeration trade. These techs primarily work on equipment in foodservice and grocery applications. These include walk-in, reach-in, glass case, and rack refrigeration systems. So, knowledge of food storage is a plus for this position.
Refrigeration techs will change out, repair, and maintain refrigeration systems. We expect applicants to have knowledge about processes unique to large-scale refrigeration. Some of these processes include oil management, gas changes, and rack controllers. Refrigeration also requires a sense of urgency and care for the customer's products. However, our techs' high-stakes work has a positive impact on the community. We would love to welcome you to our team and join us in our mission to serve businesses in Florida.
Title
Commercial Refrigeration Technician/Apprentice
Division
Service Commercial Heavy (SCH)
Where Is work performed?
Greater Central Florida area and Jacksonville area.
Who does this position report to?
Division / Project Manager
What current locations of residence do we consider?
We consider applicants who live within 50 miles of the Kalos office in Clermont, FL and Jacksonville, FL.
What is the pay range for this position?
$22 – $40 per hour based on skills, experience and flexibility
What travel requirements are there for this position?
Some Florida travel may be required for this position. The company pays for transportation costs, lodging, and per diem as appropriate.
What days / times would the schedule be for this position?
This position is a mix of night and day work depending on division and specific role. On-call rotation would be required.
Is overtime expected?
Sometimes, with appropriate compensation.
What are the physical requirements?
Clean criminal record
Drug-free
No extreme/offensive tattoos or piercings
Good mechanical aptitude
Clean or near clean driving record
Must be able to climb ladders
Must be able to lift 50+ lbs with or without assistance from time to time
Must be willing to work productively 40-70 hrs per week
What skills are required?
Basic computer literacy skills
Previous technical/mechanical experience in another industry, whether it's from a previous job or a hobby
Customer service or sales experience
Must be able to communicate clearly in English (bi-lingual is a plus)
What are some of the key attributes?
Being analytic-minded
Must be able to be honest, no matter what
Keeping a positive attitude
Having blue-collar mechanical experience (whether professional or hobby)
Working hard and staying safety-oriented (hydrate!)
What is the key mindset for success in this role?
Refrigeration technicians work on the systems that feed families and sustain businesses. They recognize the seriousness of their role and commit to working hard for the health and safety of their communities. Since they often work on hazardous equipment, they are also attentive and prudent when it comes to their own safety. They recognize and value the work they can do with their hands and minds, and they do their best to maximize their potential for a greater purpose.
When does this role need to be filled?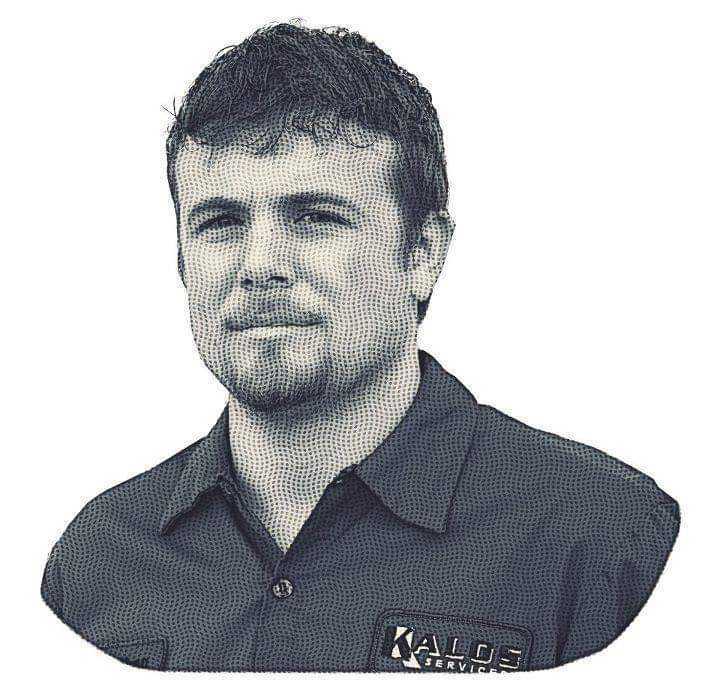 Nathan Orr
Whether you work in commercial refrigeration or residential HVAC, we look for the same core traits in our technicians. From trainee to senior tech, we look for integrity, willingness to learn, and perseverance in the face of a tough problem. If you've got that blue-collar grit and an appetite for knowledge, we think you will fit right in with our Kalos team.