Commercial Construction Tradesperson
We are hiring commercial construction tradespeople. Most of our work takes place in big-box retail chains, such as Walmart, Winn-Dixie, etc. Construction tradespeople must be willing to follow directions and keep safety as their top priority. Statewide travel is a part of this role, but our tradespeople gain invaluable hands-on experience while serving communities across Florida.
Daily tasks for construction tradespeople at Kalos include carpentry, painting, flooring, and more. Therefore, experience with those tasks is critical to this role. If you have the skills and drive to be a tradesperson for Kalos, we encourage you to apply.
Title
Commercial Construction Tradesperson
Division
Grocery Renovation
Where Is work performed?
Mainly the Greater Central Florida area
Who does this position report to?
What current locations of residence do we consider?
We consider people who live within 50 miles of the Kalos office in Clermont, FL.
What is the pay range for this position?
What travel requirements are there for this position?
Statewide travel will be required. The company will cover per diem and housing as appropriate. Some overnight shifts in open facilities will also be required.
What days / times would the schedule be for this position?
Is overtime expected?
Sometimes, with fair compensation.
What are the physical requirements?
Drug-free
5+ Years of Experience
Good mechanical aptitude
Clean or near clean driving record
Must be willing to work out of town and overnight when required
What skills are required?
Some experience or skills in some of the following areas:
Rough carpentry
Finish carpentry
Wood and metal stud framing
Drywall hang and finish
Drywall patching
Painting
Floor and wall tile
Flooring
Must be able to communicate clearly in English (bi-lingual is a plus)
What are some of the key attributes?
High personal integrity
Being goal-oriented
Being able to easily digest the scope of work from plans and specifications
Having a working knowledge of all trade-specific scopes of work
Having the ability to work in open facilities and minimize their impact on clients
Having a working knowledge of open facility remodels
What is the key mindset for success in this role?
Tradespeople in our construction/renovation projects acknowledge that the learning process is ongoing. Therefore, the ideal tradesperson is a good listener who can follow directions and figure out how to overcome setbacks on construction projects. At the same time, they are service-oriented and are concerned with quality, punctual work and public safety. Careless tradespeople who only want to collect a paycheck will NOT be a good fit for this role.
When does this role need to be filled?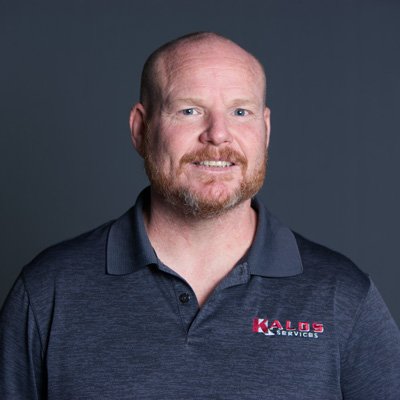 Keith Huntington
The construction tradespeople at Kalos serve as the foundation of our greater mission to serve Floridian communities. Without those tradespeople, Kalos would operate on a much smaller scale and would NOT have the same positive impact on Floridian business centers. They signed up for their role to develop professionally while making a visible difference to others. The best-suited applicants for this position see the role as a vehicle for their own learning and for making a positive difference in markets and communities across the state.