Commercial Construction Superintendent
We are looking for a construction superintendent to grow with our company. This person will lead teams on big-box grocery construction and renovation projects.
Kalos empowers all employees to be successful. However, that mission starts with management. Our superintendents must have strong organization and planning skills. After all, leading a team is just the beginning of their responsibilities. They will see the projects through by planning schedules and overseeing development from start to finish.
A superintendent is more than a scheduler or supervisor. This person serves as a guiding light for the team. Kalos's ideal fit for this role leads with fairness and keeps safety as their primary concern.
Title
Commercial Construction Superintendent
Division
Grocery Renovation
Where Is work performed?
Statewide, mainly the Greater Central Florida Area
Who does this position report to?
What current locations of residence do we consider?
We consider people who live within 40 miles of the Kalos office in Clermont, Florida.
What is the pay range for this position?
What travel requirements are there for this position?
Travel is required for this position, as well as overnight shifts in open facilities.
What days / times would the schedule be for this position?
Is overtime expected?
Yes, with fair compensation.
What are the physical requirements?
Must be 18 years of age or older
Drug-free
5+ years of supervisory experience in construction or a related field
Good mechanical aptitude
Clean or near clean driving record
What skills are required?
Be able to easily digest the scope of work from plans and specifications
Be able to exceed client expectations
Working knowledge of all trades specific scopes of work
Effective communication skills
Ability to perform construction tasks on-site as needed
Knowledge of computers, various standard office programs, and cloud storage
Ability to maintain safety for workers AND customers
Ability to work in open facilities and minimize impact to clients
Knowledge of open facility remodels
Must be able to communicate clearly in English (bi-lingual is a plus)
What are some of the key attributes?
High personal integrity
Goal-oriented mindset
Willing to step in and physically assist construction workers
Exceptional organizational skills
Able to plan projects accurately
Having a safety-first attitude towards workers, clients, and the general public
What is the key mindset for success in this role?
RESPONSIBILITY is the core trait that we look for in our superintendents. A mere construction worker must conduct themselves with safety and common sense. The superintendent sets up ALL of their construction workers for success. They will also be responsible for everyone's safety and commitment to the project. A successful superintendent guides their team to the end goal by setting positive examples and organizing the labor efficiently and fairly. Those who are unwilling to set a positive example for workers and take responsibility for their work and safety need not apply.
When does this role need to be filled?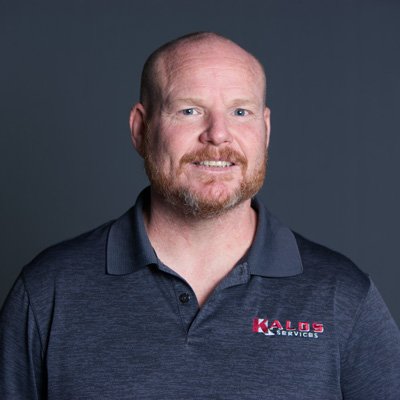 Keith Huntington
We place a lot of trust in our construction superintendents, as their position comes with great responsibilities. Kalos aims to serve the communities of Florida, and the construction superintendent is at the forefront of that mission. It is their job to guide their trades workers and subcontractors as the entire team works to fulfill our greater mission. Apply only if you have a greater vision of helping and serving the communities of Florida, subcontractors, and fellow Kalos employees.