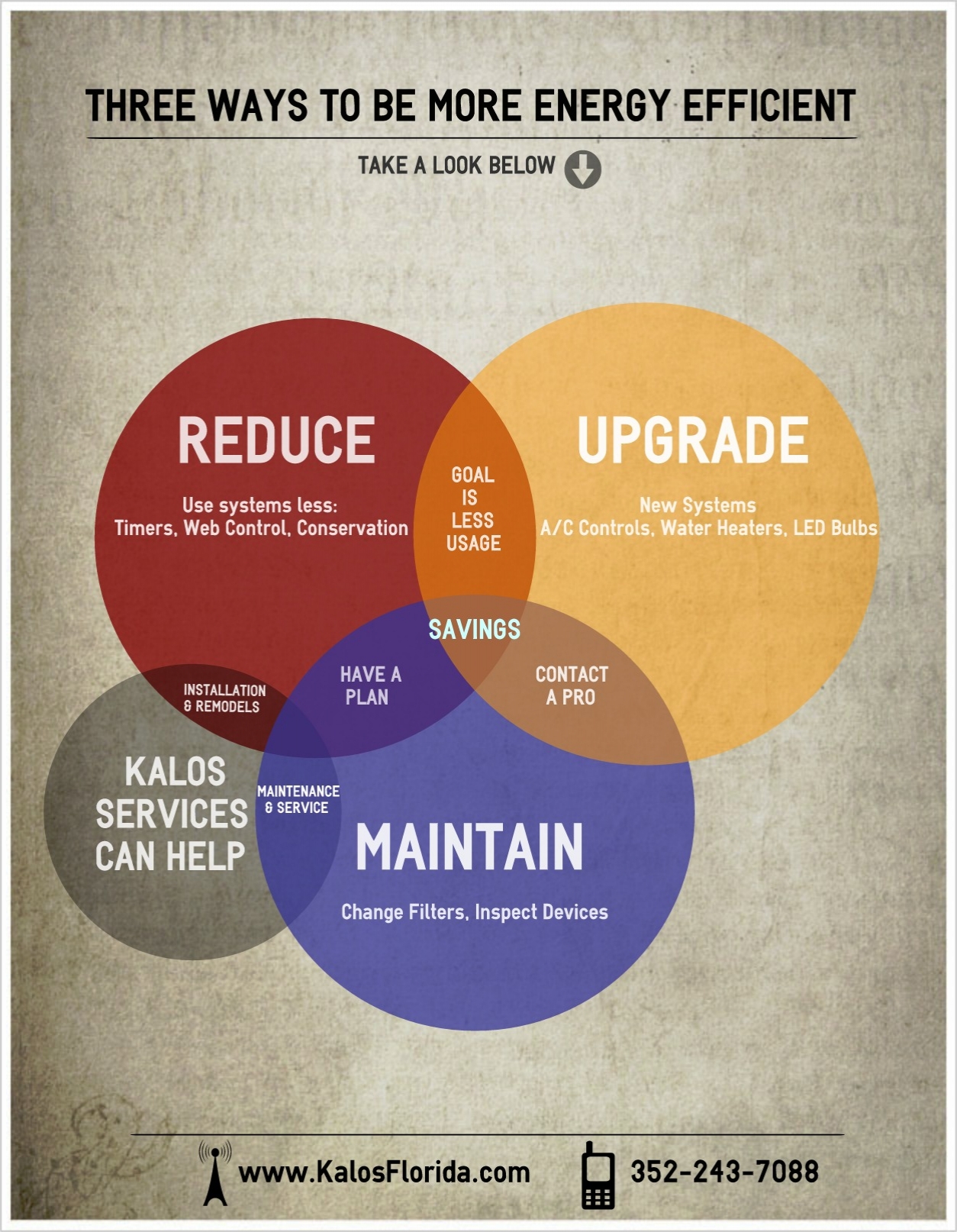 Tips for Reducing Power Consumption in Your Home or Business
Replace air filters regularly – a dirty air filter can reduce the efficiency of your A/C system in the short term as well as in the long term by resulting in dirty coils and ducts.
Improve attic and wall insulation – There are several excellent products now on the market such as Icynene that can insulate and seal your attic and walls and dramatically reduce cooling and heating costs.
Window Coverings – Installing window coverings and leaving them closed during the Summer and at night and opening them during sun light in the Winter can reduce both heating and cooling costs.
Low heat appliances – Many newer appliance technologies reject less heat into the home resulting in lower cooling costs inductive ranges and CFL / LED bulbs are common examples.
Thermostat settings – Increasing the setting of the A/C thermostat in the Summer and lowering in the Winter can drastically improve both your heating and Cooling costs. You may also install a Programmable thermostat in which the temperatures can be automatically adjusted to match your lifestyle.
Water Heater Settings – Setting the thermostat on your water heater to a lower setting will increase the efficiency of the heater by reducing your thermal losses in the tank and pipes. You may also install a timer on the water heater to keep it off during the night which may also result in modest savings.
A/C and appliance maintenance – Having your HVAC system and appliances checked and cleaned periodically can result in big savings over the long run. Dirty condenser and evaporator coils alone can result in major efficiency losses.
Photocell controlled outdoor lighting – turning your lights on and off by a photocell may result in savings if you periodically forget to turn outdoor lights off during the day.
Timer switches – Installing timers in place of switches can reduce the cost of items that may accidentally be left on such as bath fans, pool lights, garage lights and attic lights. Intermatic makes an assortment of these timer switches and then can be installed directly in place of a switch.
Ductless A/C – Installing high efficiency ductless A/C in areas of intermittent or special use can save on energy while improving comfort. These systems are super high efficiency from 16 to 25 SEER and they can give you the flexibility to cool or heat only a specific space without the need to affect the entire home or business.