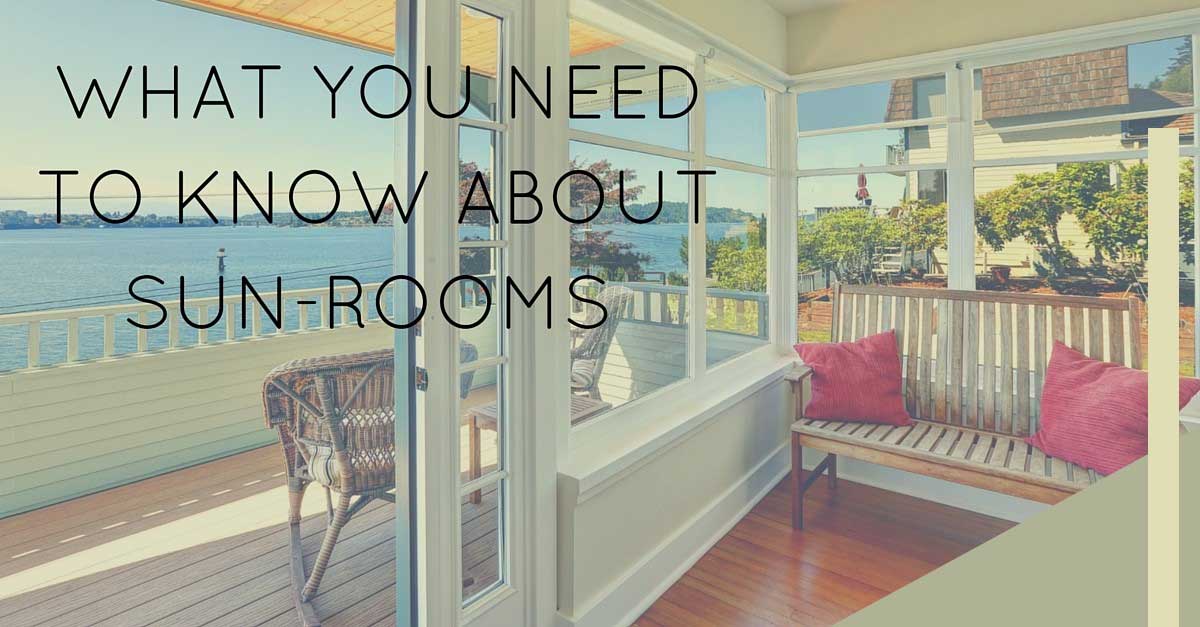 As many of you are aware, Florida has some pretty fantastic weather, save for a hurricane here or there and our expected summer afternoon thunderstorms.
This is one of the major reasons that the rear lanai / enclosed porch / sunroom is so popular in The Villages. There is nothing like enjoying coffee in the morning on your own porch as you are bathed in the beautiful sunshine.
Over the past 10 years, a few changes in the building and energy codes have affected the types of rooms that can be built and the way in which they can be used.
However, in the last few months, we have learned of a major change in interpretation that is shaking things up once again.
First, let's start with some history: Florida building regulations are governed by a central body (Florida building commission) and code (Florida building code). These codes are enforced by local municipal building departments at the city or county level depending on the jurisdiction.
In theory, the code would be enforced uniformly across the state. This is not the case. The code is enforced based on the interpretation of the code by the local building officials and according to processes also established at the local level.
Lanai Classification
This means that something that is allowed in one county or city may very well not be allowed in another city.
According to the code there are 5 different types of sunrooms that may be built, all with different requirements. Here is the cliffsnotes version.
Class 1 – Essentially, a screen room can't be air conditioned
Class 2 – A simple room with glass or acrylic enclosure but still not really an extension of the home, can't be air conditioned
Class 3 – Same as above only the addition of air leakage resistance and forced entry doors (harder to break into) can't be air conditioned
Class 4 – Can be Fully conditioned and habitable part of the home but has a door separating it (needs to meet ALL codes electrical, slab water intrusion, insulation, forced entry, slab to grade etc..)
Class 5 – Same as 4 but with no door between room and house.
Many contractors were installing windows and doors on what amounted to a screen porch. Sometimes this was being done with a permit and sometimes it was not.
Finding a Balance Between Comfort and the Building code
As you might imagine, there was and is a huge demand to install cooling and heating in these spaces. A lanai is enjoyable, but when it's 95 degrees in there the joy can quickly turn to agony.
About 5 years ago I was made aware of a work around by Sumter County. They gave me a handout detailing how a high efficiency ductless system could be classified as a dehumidifier (which it is) so long as we installed a dehumidistat adjacent to the unit, and had the owner sign a letter stating that they understood the exemption being used.
However- On June 13th, 2014 Sprague Owens, Chief Plans Examiner for Marion County sent a "Petition for Declaratory Statement" to the Florida Building Commission that essentially brought the exemption being used into question.
On November 18th, 2014, The Florida building commission sent down their official interpretation that the dehumidifier exemption is for systems that dehumidify ONLY.
From November 18th onward, Marion County ceased issuing permits for "ductless dehumidifiers" and Sumter ceased issuing permits as of 1/1/2015. See the PDF document link below.
The ramifications are as follows:
Before – any licensed HVAC contractor could look at any sunroom or lanai and easily obtain a permit to install in the space.
Now – The space must be looked at and brought up to class 4 or class 5 standards before ANY heat or air can be added. This includes window units, ductless units, portable units or ducts for the existing system.
Here is the Good News
If you live in Sumter County you have been blessed with a very conscientious, helpful, and responsive building department.
I had a sit down meeting with the head building official, Steve Wilcox, along with Plans Examiner, E.J. Aubuchon, and Chief Building Inspector, Jim Parman. We discussed the issue and looked carefully through the building code to ensure that whatever is done moving forward will be consistent and reasonable.
Here are the main points we discussed:
We must find out what type of structure is there currently and how it was previously permitted.
Whatever was approved and permitted previously does not need to be readdressed as it would fall under the previous interpretation.
If the space does need to be brought up to a class 4 or 5 the following aspects would need to be addressed
Is it glass and is it properly wind rated? If it is acrylic or vinyl it must be changed to glass. If it is glass, we must be able to prove the wind rating. Any old documentation is very useful.
The space must comply with the energy code and energy calculations must be provided (Quality glass, attic insulation).
Slab must be at least 4" above grade if the walls are block / stucco and 6" above grade if anything else.
Slab must be waterproofed with plastic sheeting BENEATH the slab or other approved method. Steve approved a coating that I located for application on top of the concrete and under the finished flooring.
Doors and windows must be forced entry resistant. In other words, they must be rated to help prevent home invasion. If your space was previously permitted as class 3 or above you are likely already covered. Any information from the installer or manufacturer may be helpful.
Space must comply with the National Electrical Code (NEC 210.52) that establishes that no point of the wall along the floor shall be more than 6′ from a receptacle. This means a receptacle needs to be located within 6′ from a wall opening and then no more than 12′ apart after the first one. Each wall needs at least one receptacle unless is it 24" or less in width.
Other Things to Consider When Upgrading Your Lanai
Many residents will ask what the additional cost will be on their property taxes if they upgrade the rear sunroom or lanai to a class 4 or 5. This is an area that I would be a fool to speak to specifically as it can change at any time.
I HAVE been told that any impact would be minimal, however, I would suggest contacting the Sumter County property appraiser's office with any specific questions at 352-569-6800.
If you live in one of the other surrounding counties or cities the interpretation will likely be similar but it is always safer to ask the appropriate office before making any assumptions.
At Kalos Services we are committed to leading the way in bringing clarity to this issue for all of our customers, but even more specifically to our friends in The Villages.
What Next?
At this point, the best thing any owner can do who wants A/C in a sunroom is to gather up all the information regarding any work done on the sunroom and if any questions remain, talk to the building department about any prior work performed.
At Kalos Services, we are a licensed HVAC (air conditioning), Electrical and Building contractor so we are licensed and qualified to review any existing space and perform the requisite changes to make it compliant with these changes.
If you have any further questions or concerns, just give us a call at 352.243.7088 and ask for Bryan or Jesse, or fill out the form below:
All the best to you and yours.
Bryan Orr
Co-Founder
Kalos Services Inc.
Do you have questions? We can help! Fill out the form below: