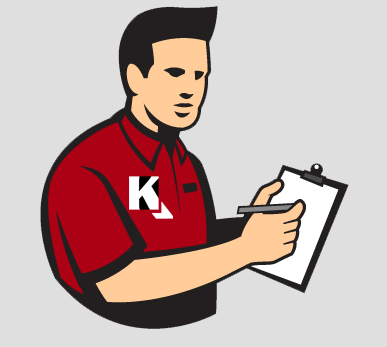 Looking for an A/C + refrigeration apprentice who MUST meet the following requirements
– High personal integrity
– Clean criminal record
– Drug free
– No extreme / prominent tattoos or piercings
– Good mechanical aptitude
– Clean or near clean driving record
– Must be able to be honest, no matter what
– Must be able to communicate clearly in English (bi-lingual is a plus)
– Must be willing to work hard 40 – 70 hrs per week
These skills/attributes will help with pay and likelihood of hire
– Computer Skills
– Analytical minded
– Previous technical/mechanical experience in another industry
– Customer service and/or sales experience
The job will require –
-Working with qualified technicians and assisting them with jobs as you learn the trade
– Classroom learning
– Home Study
– The ability to lift 100+ lbs from time to time
– Climbing ladders
We will provide –
Company uniforms (after analysis period)
Company vehicle (after Training period)
Steady Work
Positive work environment (no yelling)
Opportunity to grow with one of the areas fastest growing companies
Company phone (after Training period)
Matching IRA retirement plan after 1 year
Spiffs and Incentives (after Training period)
$100 a month tool fund (after Training period)
Starting pay is $11 – $14 per hour
We are seeking highly motivated, hardworking individuals who are motivated by learning and making progress in their lives. We are NOT looking for someone who just wants a "job" to survive.
Keys for Success for Apprentices
Show up to work on time or early. If you miss work during the probationary period you will be dismissed

Stay off of your phone and give your full attention to your trainer and the job at hand

If you are not given a task either pay close attention to your trainer and ask questions or actively clean the job site and/or work vehicle

Take advantage of the resources at HVACRschool.com There is enough training there alone to make you a top-tier tech if you stay consistent with your study, listening and research

Make eye contact and listen carefully when customers and co-workers speak to you

Don't be negative about your past jobs, coworkers, customers your family etc…

Work hard at every task and drink lots of hydrating fluids like water or Gatorade. Don't stand or sit around during the workday. Use the drives as an opportunity to ask questions or study.
Fill out the pre-application below and hit submit, only Candidates who take these first steps will be considered